Minecraft Earth is the first ever new version of the popular game that is set to break all sorts of records with its use of Augmented Reality.
The team are bringing the game to the real world literally with life size Minecraft statues and interactive one-of-a-kind experiences landing in Sydney Harbour Saturday, Nov. 16 from 10 am til 7 pm at Campbell's Cove (it will also be on the following two weekends until December 1). So if you are near Sydney at that time and can get there it's going to be a pretty awesome display.
These statues will inspire collaborative play around the world and give players an exclusive new in-game character (or "mob" as the kids call them in Minecraft).
Saturday, Nov. 16 is also the release of the new "Minecraft Earth" game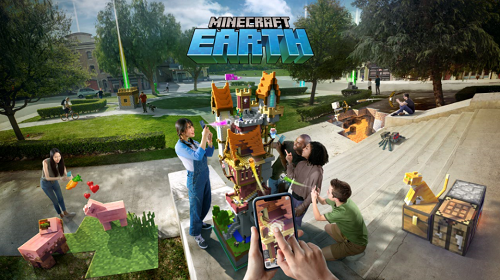 "Minecraft Earth" is encouraging players to get outside and share social multiplayer experiences with other players in much the same way that Pokemon Go did a few years ago.
It's a whole new way to explore the world, whether it's to build something on top a unique landmark in your area, or just see the world from an entirely new augmented reality perspective it's looking to change the way we play games especially on mobile devices, so expect to see a bunch of kids a bit "zoned out" on their phones.
"Minecraft Earth" is poised to be the next mobile AR gaming craze thanks to revolutionary Microsoft AR technology implemented alongside a franchise loved by more than 112 million players worldwide.