The idea of going out at all at the moment seems like a thing of the past. Like some ancient thing that our ancestors would do. Which is why a game like "Moving Out" is exactly what we need right now.
You take on the role of a Furniture Arrangement Removal Technician or F.A.R.T, and the game sets that tone of humour from the word go.
If you have played titles like "Overcooked" then you'll be familiar with the idea of a playhouse that is all about problem-solving in the most intense and chaotic way possible. Where "Overcooked" delivers on this regularly, "Moving Out" tends to have it's ups and downs.
You can play with up to three friends and that is where the real fun of the title is as you move furniture from various environments including suburban houses, or large office spaces.
To complete your level you must carry all of the designated objects to your removal truck to beat the time limit. To achieve this you'll need to think quickly about the best way to move items. For example, a large Fridge may need to go out a small door, how will you manage with your rubbery arms? Well, why not get a friend to hold the other side and throw it out the closed window instead.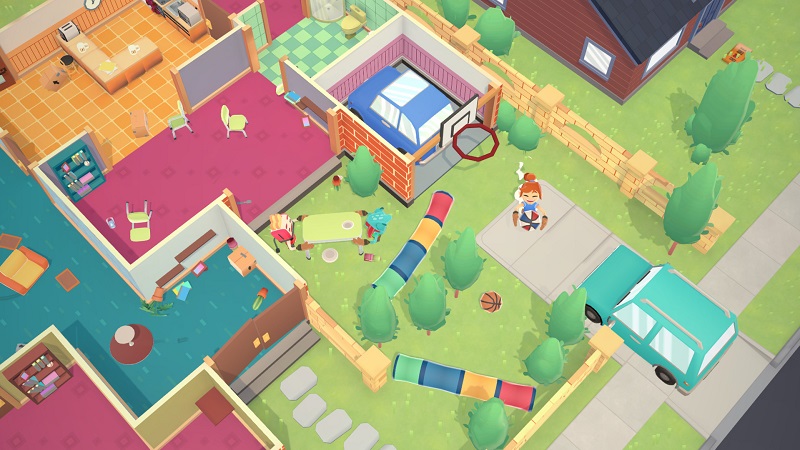 At times you'll need to "slap" enemies in order to get past. This adds to the puzzle environment. You'll also see some bizarre additions along the way like "ray guns" and "portals". No one in their right mind could call the team behind this "unimaginative", It's probably one of the most unique titles I've played for a long time.
The game is harmless fun, It's the type of title you can sit around and play with the family and it's going to be easy for anyone to pick up and play and you'll most likely crack a smile a few times as well. It's probably not as intense as other titles in the same genre, but it's smooth animations and gameplay makes it one that even the younger members of the family will be able to enjoy.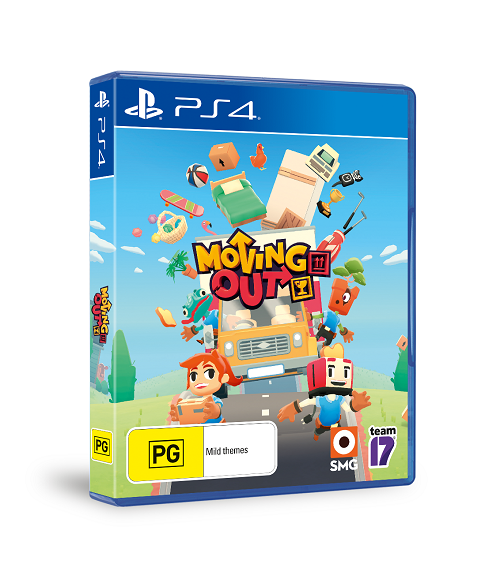 This game was reviewed on the Nintendo Switch where it is available for around $69.95rrp from today. You can also get it on the PS4 and Xbox One for around $49.95. It's rated PG in Australia. It's developed by DevM Games & SMG Studio but is a product of Team 17 who brought us other great family fun games like "Overcooked 1 & 2" and the "Worms" series which will forever hold a place in my favourite games of all-time list.