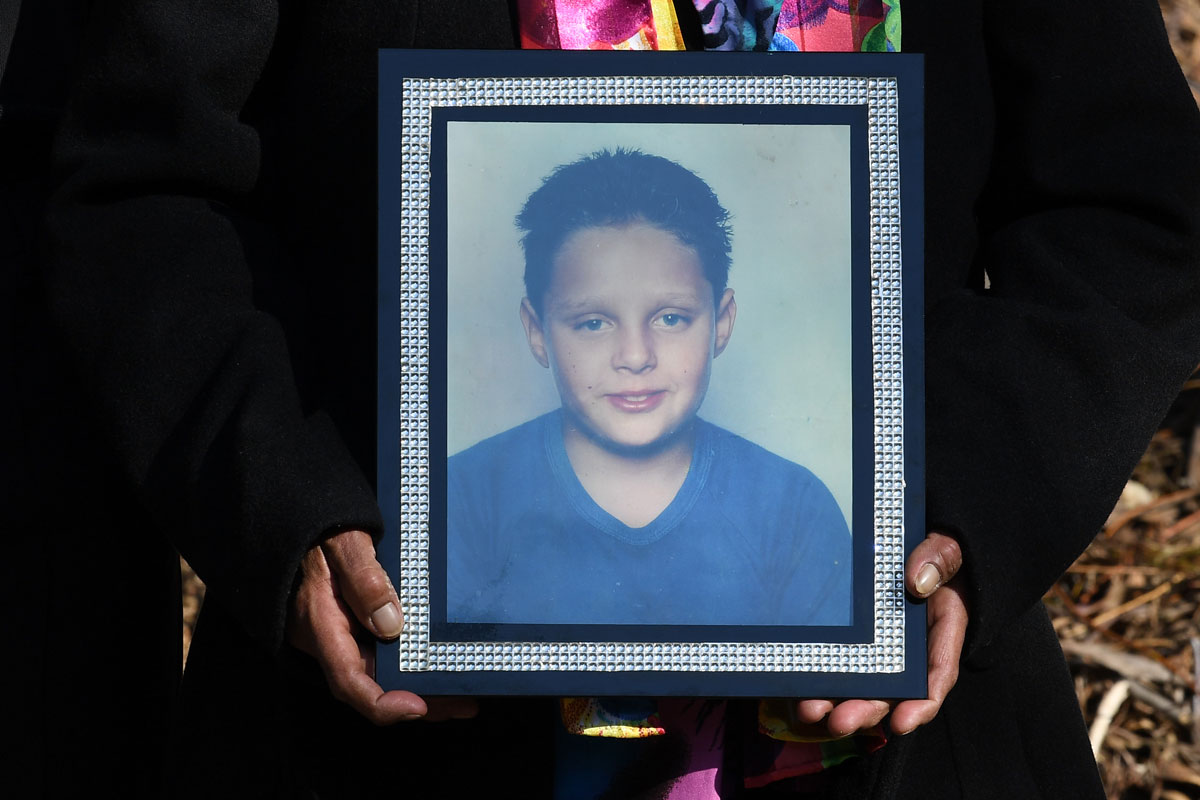 Julie Szabo, the mother of Arthur Haines, who died in a house fire in 1998 holds a photograph of her son as she speaks to the media during an appeal for information into her sons death in Sydney, Wednesday, August 22, 2018. New South Wales police are calling for information from the public regarding the death of Arthur Haines with a $100,000 reward offered by the NSW Government still on offer, for any information that could lead to the successful prosecution of those responsible for the fire. (AAP Image/Dean Lewins)
A reward to help find the person who killed a Sydney boy in a house fire has been boosted from $100,000 to $1 million.
Arthur Haines was staying at a friend's house in Waterloo on April 9, 1998, when it was set alight.
The 13-year-old suffered severe burns in the blaze and died in hospital almost three months later.
No one has ever been charged.
Police said the case was referred in January for re-investigation by homicide squad detectives.
On the anniversary of Arthur's death, the NSW government has increased the reward for information to $1 million.
© AAP 2020