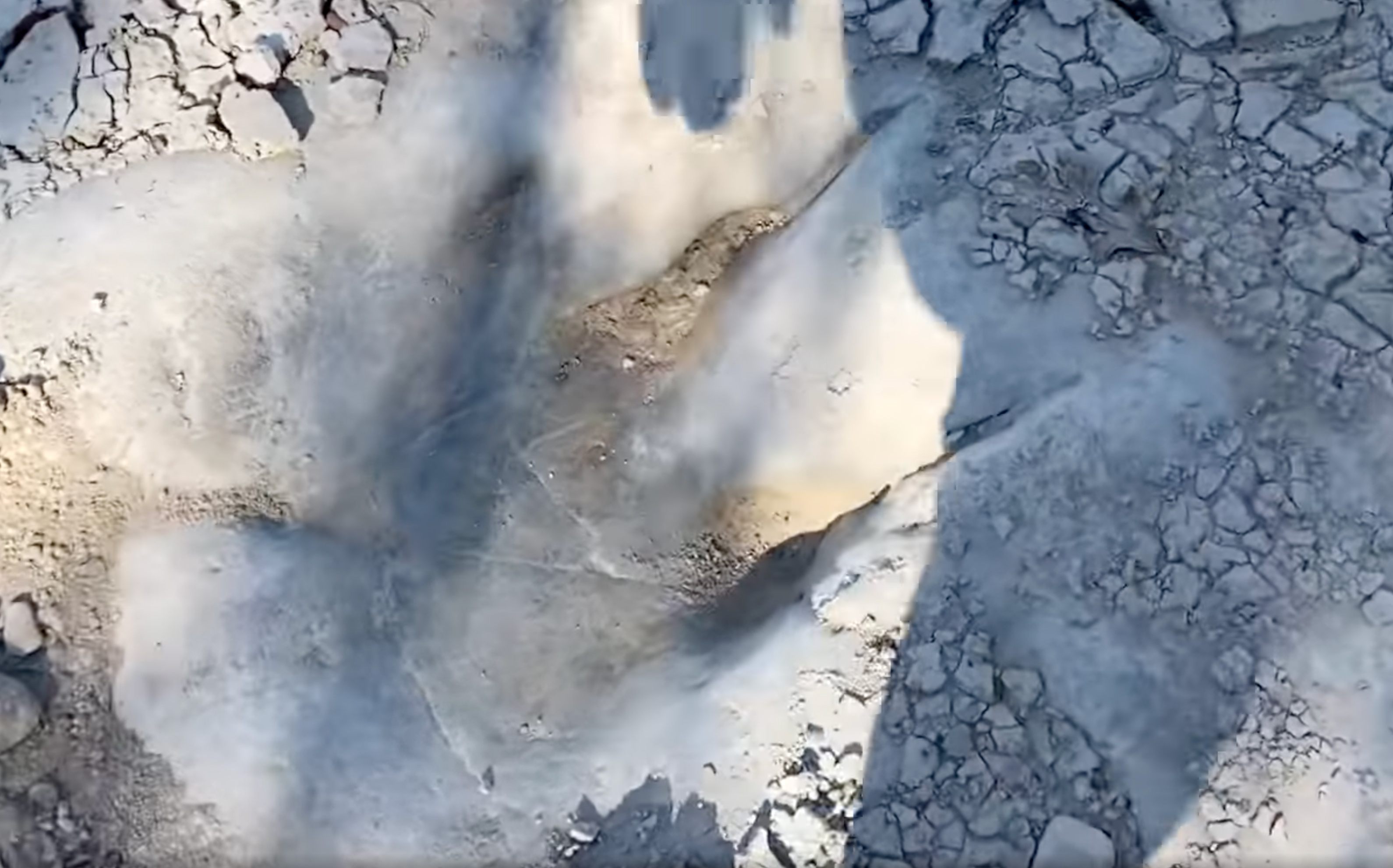 113 million-year-old dinosaur footprints have been discovered along the Paluxy River in Texas because of their current drought.
The footprints are said to belong to a creature who was around 4 and a half meters tall (15 feet) and weighing around 7000 kgs called Acrocanthosaurs or more commonly known as a Theropod.
The area surrounding the Paluxy River in Texas is well known for it's dinosaur footprints, so much so that it's been dubbed 'Dinosaur Valley State Park' but Theropod tracks haven't been seen in the area for around 100 years according to reports.
Article continues after this ad
Advertisement
When the river is flowing, the recently discovered tracks are filled in with sediment which protects them from natural weathering and erosion.
A video posted to Facebook on August 17 by a nonprofit group that supports Dinosaur Valley State Park in Texas showed the "huge dinosaur tracks".
"Normally. These are under water and mud," wrote the group in the caption.
(Image: Video-Screenshot – Dinosaur Valley State Park – Friends)
Article continues after this ad
Advertisement