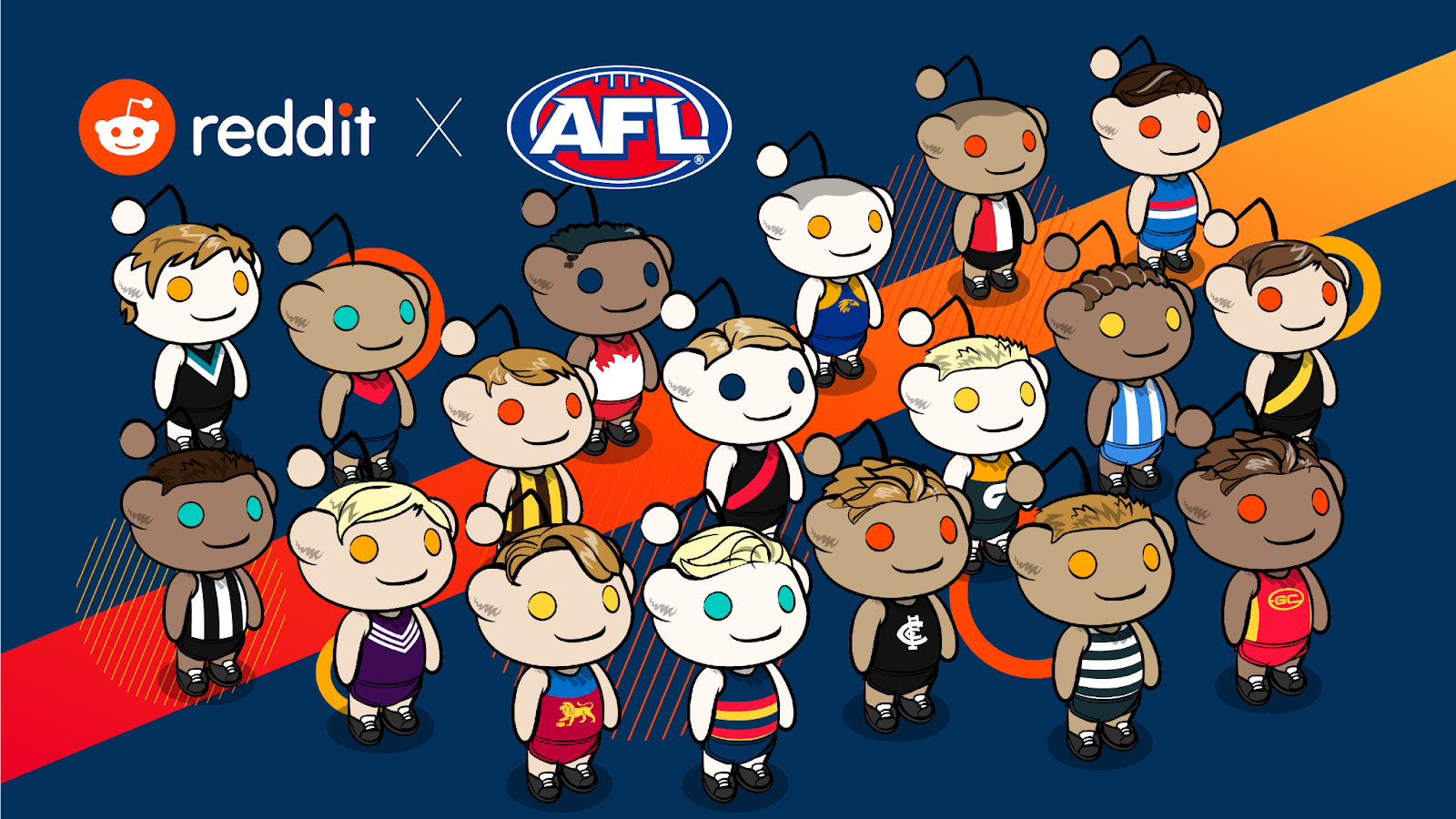 The Australian Football League (AFL) and Reddit have teamed up with the world's first sports partnership for Reddit Avatars, launching a limited series of AFL-themed Avatar gear on Reddit.
This means you can now dress your little Reddit person up in the guernsey of your favourite team during the 2022 AFL men's season.
So get on and show your support with your Avatar on Reddit with club gear to proudly showcase their footy colours and club (it's free).
Article continues after this ad
Advertisement
Changing Your Avatar to the Reddit AFL team is easy:
To create and save an AFL-themed Avatar on Reddit, AFL fans need to sign up to or sign in to their Reddit account, then under their Profile, select "Style Avatar". From there, the AFL club jersey avatars will be available under the "Explore" tab and will remain available in the Avatar builder for the entire 2022 season.
Once a Redditor has customised an Avatar for their profile image, they will see it on their profile page, profile hovercard, in comments they leave, and in posts they create. Avatars enable Redditors to closely align with their favourite communities, while also giving themselves individuality, distinction, and prestige.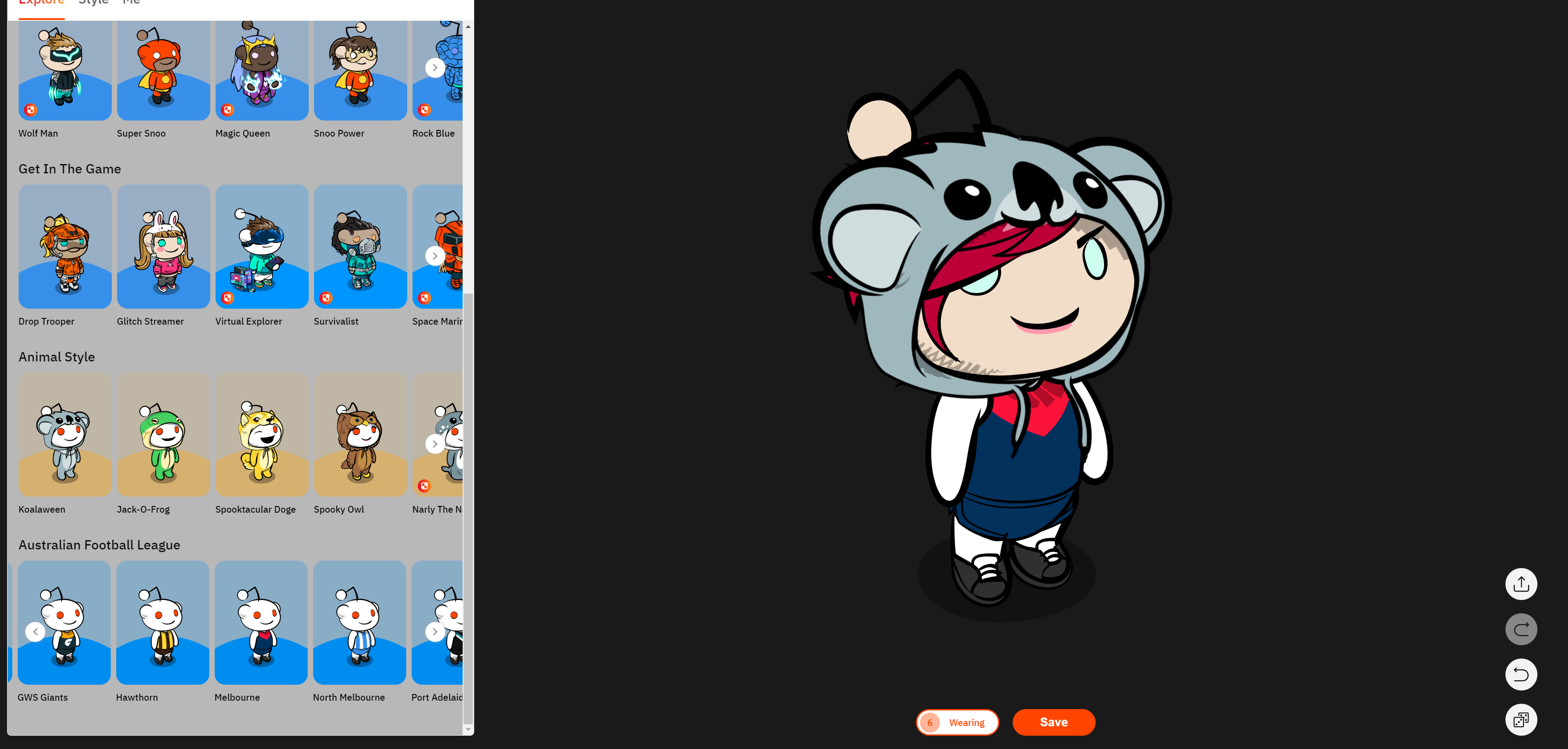 AFL Executive General Manager Customer & Commercial, Kylie Rogers, said the partnership with Reddit provides fans with an authentic connection to the footy on one of the largest online community platforms.
"The AFL community on Reddit is one of the most active and vibrant online homes for footy fans, so we're excited to collaborate on a sporting world-first that allows fans to represent their club proudly. Our primary focus is to build an emotional connection between our fans and the game, and partnering with Reddit allows us to do this in a totally new way with some of our most passionate fans."
Article continues after this ad
Advertisement
"We're thrilled to partner with the AFL as one of the world's premier sports leagues. The clubs hold a special place in the hearts of millions of Aussies and they were a natural partner for this initiative." said Reddit Australia's Market Director David Ray, "This will give all AFL club fans the chance to customise their own Reddit Avatar, while showing passion for their favourite teams on Reddit."
This agreement and launch make the AFL the first sports league in the world Reddit has partnered on an Avatar series. Reddit has previously partnered with gaming companies Riot and Bungie for the creation of Avatar gear on Reddit.
The r/AFL subreddit (or community) is one of the fastest-growing and most popular on Reddit in Australia, so jump in and say G'day to this super friendly group of supporters while you are there.
Previously Reddit Avatars have had some great partnerships with gaming brands like Destiny or League of Legends, but now wearing footy colours is a beautiful inclusion. Hopefully, we see more sporting collaborations with the NRL, EPL or NBA.