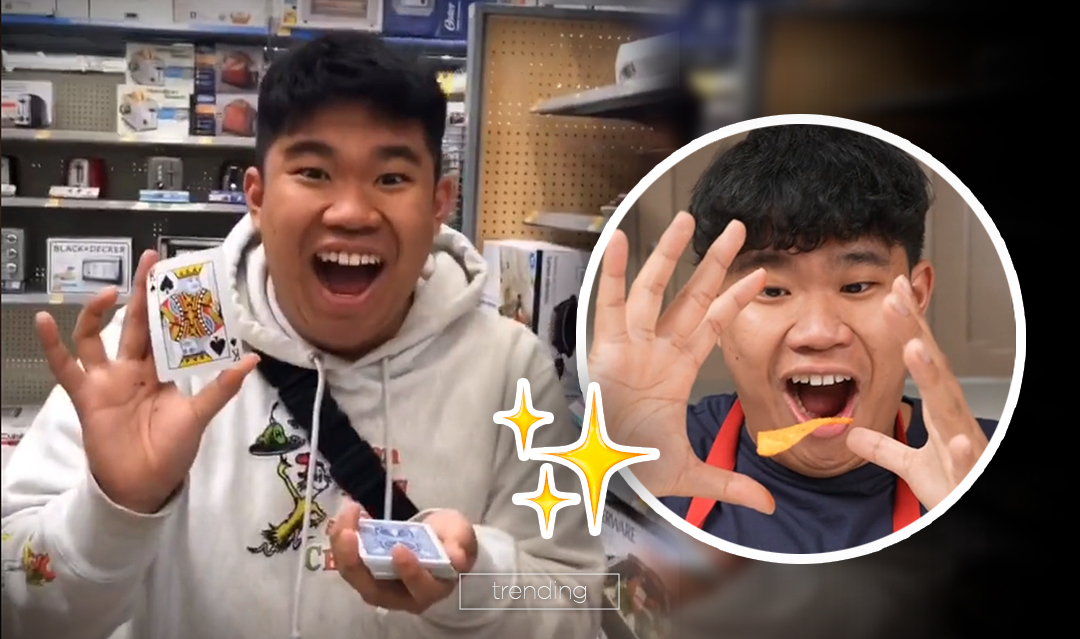 Baffle everyone you know with these simple (but ultra impressive) magic tricks!
---
Whatever happened to 'a good magician never reveals their secrets'? Well, this modern magician is ignoring the rules, and people are loving it!
Article continues after this ad
Advertisement
20-year-old magician and content creator, Sean Does Magic, posts videos for his 20 million followers, demonstrating how to pull off skilful acts of sleight of hand.
Hailed one of the best magicians on TikTok, Sean Sotaridona will not only blow your mind with his tricks, but will also bring you behind the scenes and guide you through them step-by-step so that you can try them too.
Born in the Netherlands, Sean has been doing magic since he was 6 years old. He moved to the United States at a young age, and learnt most of his early secrets from The Card Trick Teacher, a YouTuber magician.
Sean's 'Teach Me A Magic Trick' series will show you how to make a pencil disappear or transport an elastic band from one finger to another.
Article continues after this ad
Advertisement
Not impressed yet? Try vanishing a ping pong ball, changing a card from the Ace of Diamonds to the King of Spades, or taking a cap from a marker and making it disappear.
Sean Does Magic will also show you how to levitate a coin, shove a pen up your nose, or magically restore a broken dollar bill.
Article continues after this ad
Advertisement
The collection of tutorial videos has garnered millions of views, and Sean hopes the clips inspire others to take up magic.
Sure, it may go against the magician's code, but most of Sean's fans are happy for him to share his sorcery secrets.
"I thought magician's don't reveal their tricks, but I'm fine with this," wrote one user.
"Okay, now I know how to do magic, thanks!", said another.
While someone else commented, "I love that you're doing this. I've learnt so much from you!".
Article continues after this ad
Advertisement
Images: SeanDoesMagic / TikTok