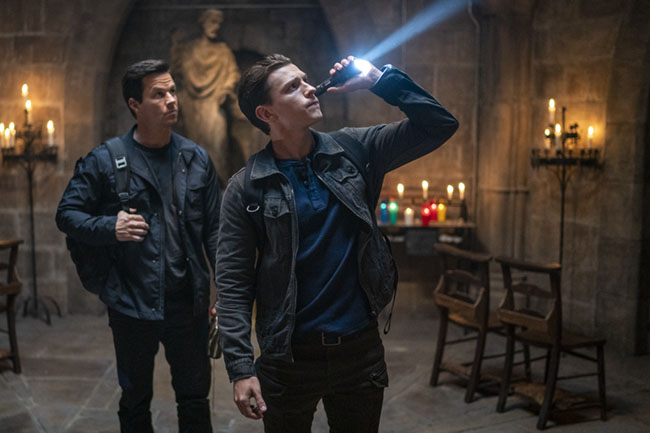 Tom Holland is everywhere at the moment with the success of Spider-Man: No Way Home, but his latest flick still sees him flinging through the air like a superhero.
Only this time he's without a suit and is searching for treasure rather than saving people.
Article continues after this ad
Advertisement
In Uncharted, due for cinema release in early February, Tom Holland plays street-smart thief Nathan Drake who is recruited by seasoned treasure hunter Victor "Sully" Sullivan (Mark Wahlberg) to recover a fortune lost by Ferdinand Magellan 500 years ago.
What starts as a heist job for the duo becomes a globe-trotting, white-knuckle race to reach the prize before the ruthless Moncada (Antonio Banderas), who believes he and his family are the rightful heirs.
If Nate and Sully can decipher the clues and solve one of the world's oldest mysteries, they stand to find $5 billion in treasure and perhaps even Nate's long-lost brother… but only if they can learn to work together.
Easier said that done by the looks of the trailer.
If you have a PlayStation, you might be familiar with the storyline already. The movie is a prequel to the hit game of the same name, showing us details of how a younger Drake came to meet and befriend Sully.
Article continues after this ad
Advertisement
EXCLUSIVELY IN CINEMAS FEBRUARY 17, 2022
Main image: Sony Pictures