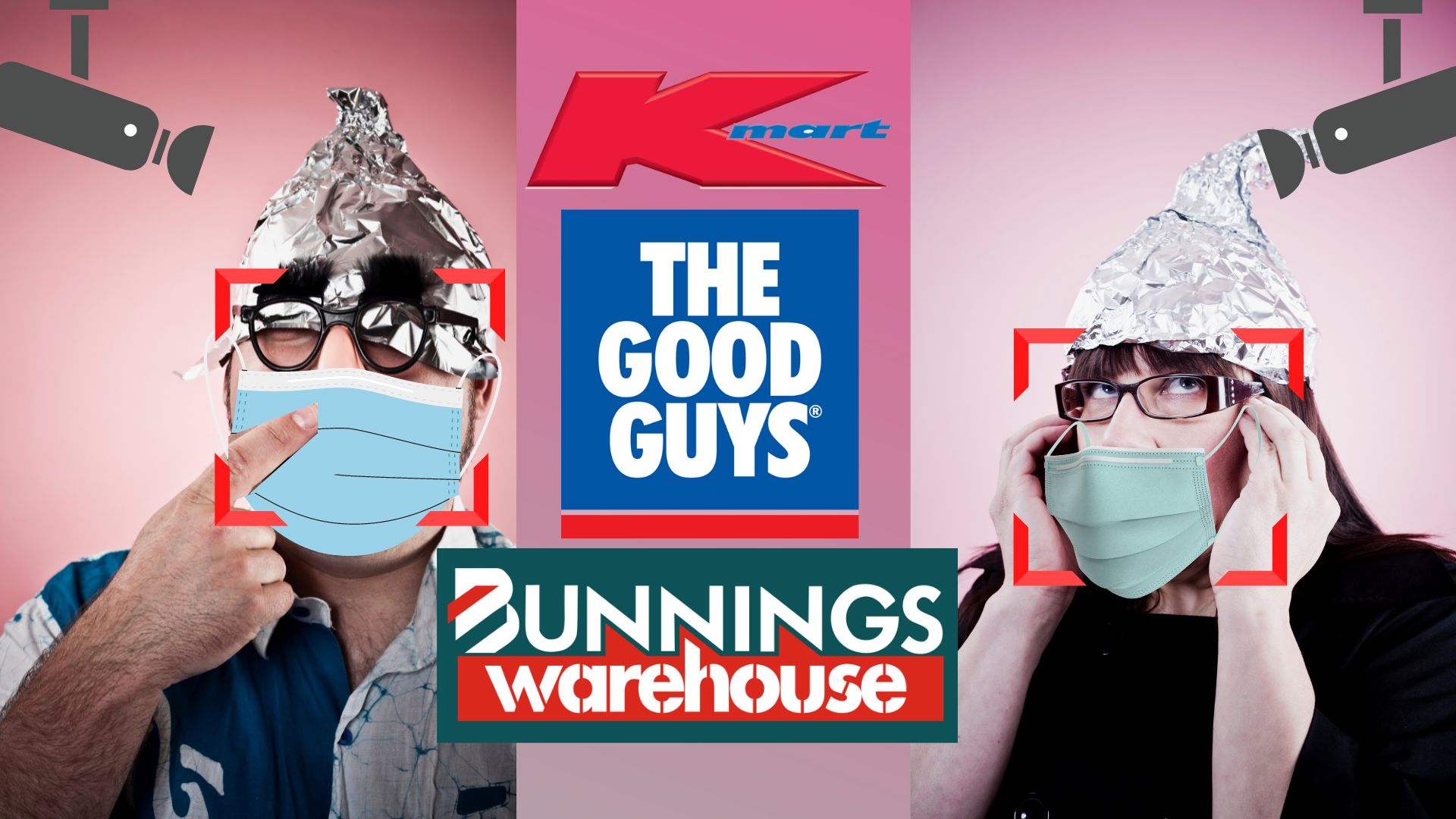 After reports that stores like Kmart, The Good Guys and Bunnings now have their cameras equipped with facial tracking software, some conspiracy theorists across Australia have added wearing face masks to their attire as part of their tin-foil-hat ensemble in hopes of eliminating big businesses and governments from harvesting data about them.
How do you feel about your information being collected without your consent?
Some have argued, if you're not doing anything wrong you shouldn't have anything to hide. Whilst on the other side of the argument some are saying that shows like Big Brother are no longer just concepts contained to late night, reality TV.
Article continues after this ad
Advertisement
It's fair to say that in the modern world, people are becoming aware that their personal information is not as personal as it once was and it may be about to get even worse with more companies likely to follow suit.
If you're concerned about companies collecting information about you might want to check out this video.