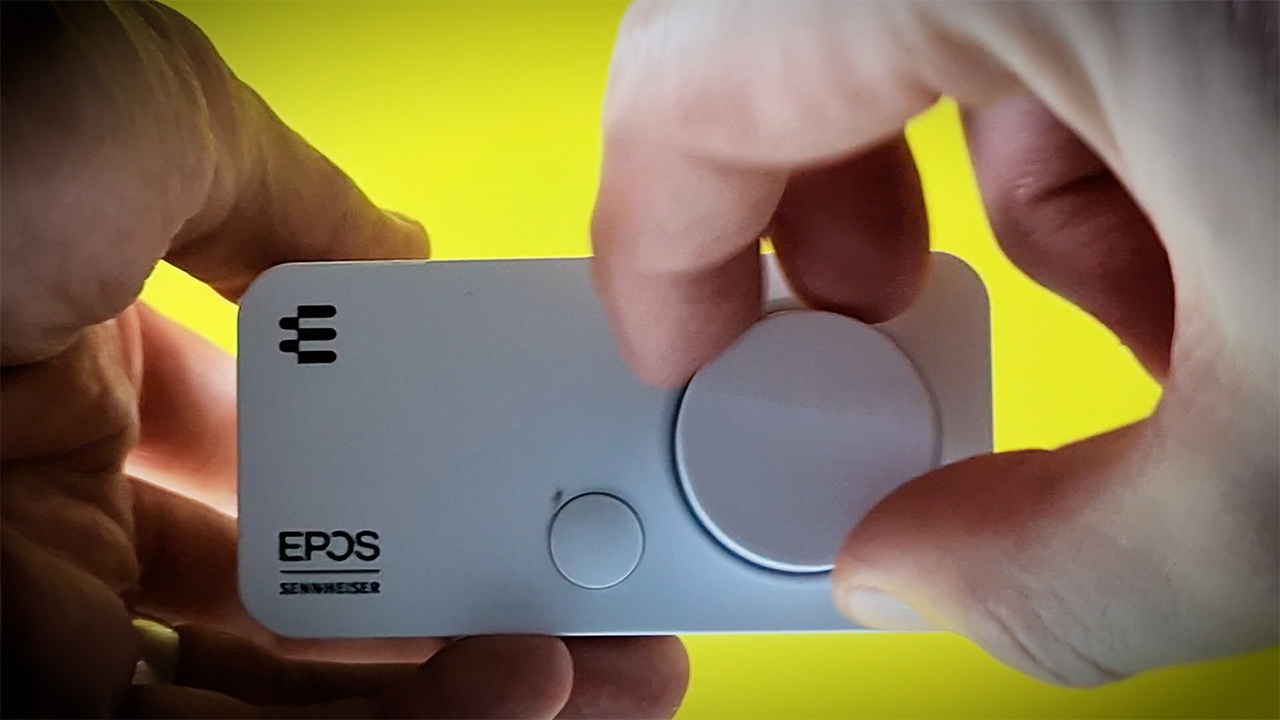 If there's one thing I've noticed from using better quality headphones recently it's that better sound makes for a better overall gameplay experience. Back in the day when we were building our own 486 pcs to run the latest Doom or Quake we were running "Sound blaster" cards and I remember seeing external versions of those cards that we used in the radio industry over the years but they were commercial cards and way too expensive to justify consumer use, besides motherboards all come with on board sound so you don't need them anyway.. Right?
Wrong. What you'll quickly learn when testing out a range of headsets is that any headset is generally limited by the source that is providing the audio, a bit like putting low grade fuel in your car it will get the job done but a premium is going to run further and be overall better for the engine.
Although that's a pretty generic comparison, don't worry because the EPOS | Sennheiser GSX 300 External Sound Card is pretty affordable, something petrol most certainly is not.
This external sound card might be a small package but it packs a huge punch and it's designed specifically for gamers who need to enhance their audio to 7.1 surround sound. The aim of the device is to work as seamlessly as possible while overcoming general flaws that you get from using your inbuilt device.
Opening the box I discovered that there is an excessive amount of paper instructions that seemed to be packed in tight, I wonder if this was designed to make the box feel heavier, as the device is actually quite light.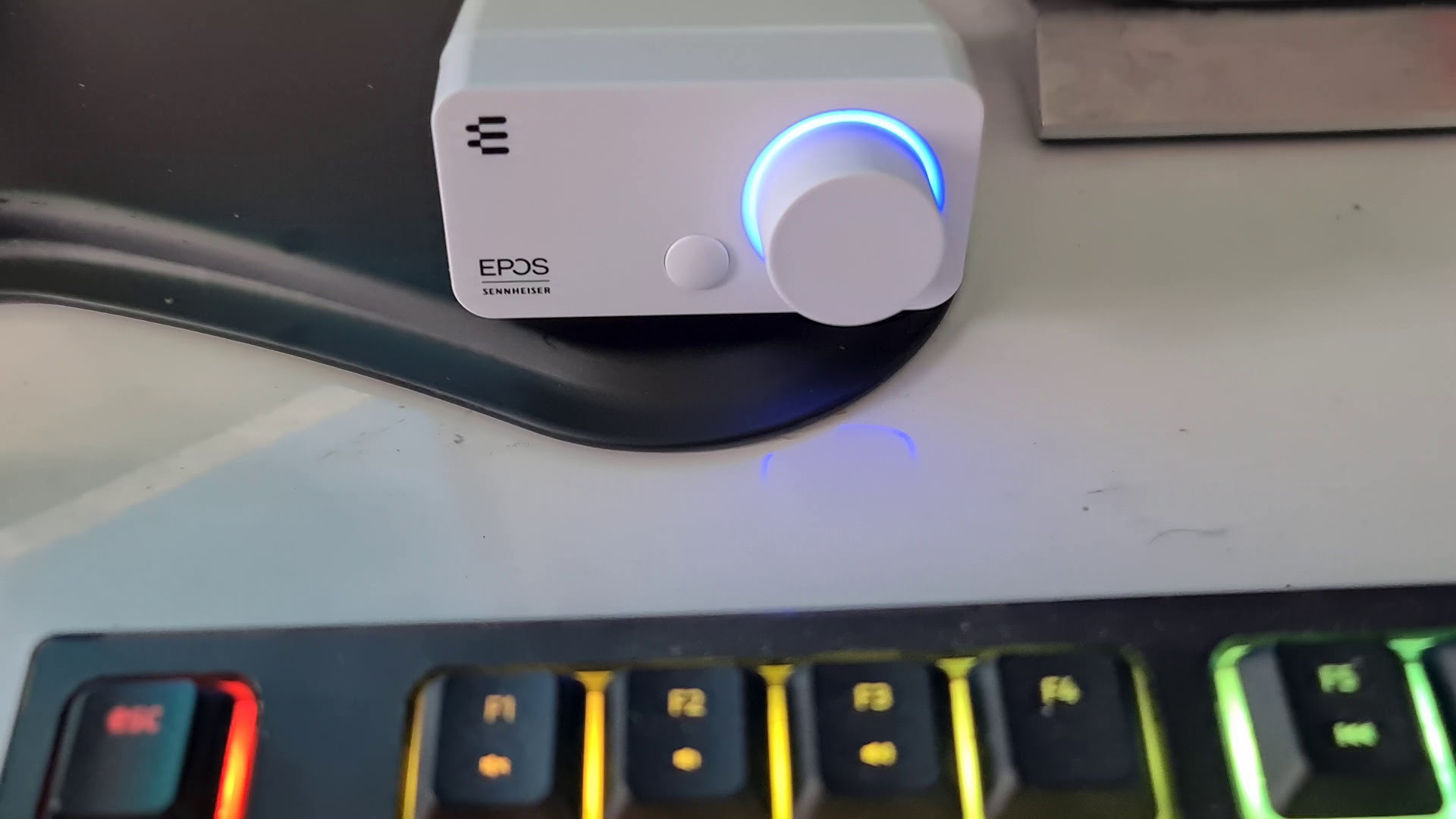 The design is smaller than my initial expectations were based on pictures. It was a surprising minimalistic creation that looks great on your desk and is easily accessible. The Snow colour is a really nice look, although its also available in black, I think this pure white design is quickly becoming a design of choice especially when you look at other devices like the PS5 or even the Xbox Series S that are coming out in November.
The large volume knob on the front is beautiful to use a it glows with a bright blue or red ring from underneath it, keeping it simple like this goes a long way for me. Turning the knob has a subtle tactile feel creating a click/bump so that you know how many levels you are increasing or decreasing, but it's not like it gets stuck on each one, it's super smooth and the action acts as more of a guide.
Next to the volume is a programmable button, this can be used to swap modes, at the rear of the device is a micro USB port plus 3.5mm jack inputs for a headset and mic. Interestingly because of the nature of the usb plug and play approach this device is not limited to PC users only, much like the EPOS Headsets it is also compatible with PS4 and even works great in a Nintendo Switch when it is docked.
Once you plug your preferred headset into the device you should notice an immediate difference, I certainly did. The warm, clear sound felt more complete with detail, allowing me to hear footsteps and gunshots with amazing clarity from quite some distance in Call of Duty: Warzone which really utilises the 7.1 surround sound. The bass is much deeper while the mids have much more definition. Overall the sound is more in line with the quality you expect from a Sennheiser product.
The device works in sync with the EPOS Gaming Suite which is a low resource app running in your system tray. It gives you quick and easy access to adjust the sound equaliser preferences and add voice enhancements. The presets are all pretty well set, but it's always a good idea to have a play to find the best range for your ears.
The GSX 300 from EPOS | Sennheiser is a remarkable external USB sound card that delivers a much more immersive experience than a regular in-built device. The subtle but stylish design will fit nicely on your desk for easy access to the controls while still being amazingly small so it can be packed into a laptop bag and taken on a gaming trip. There's no reason you should have inferior sound as it's also very reasonably priced for the quality of the hardware.
See more at the official website