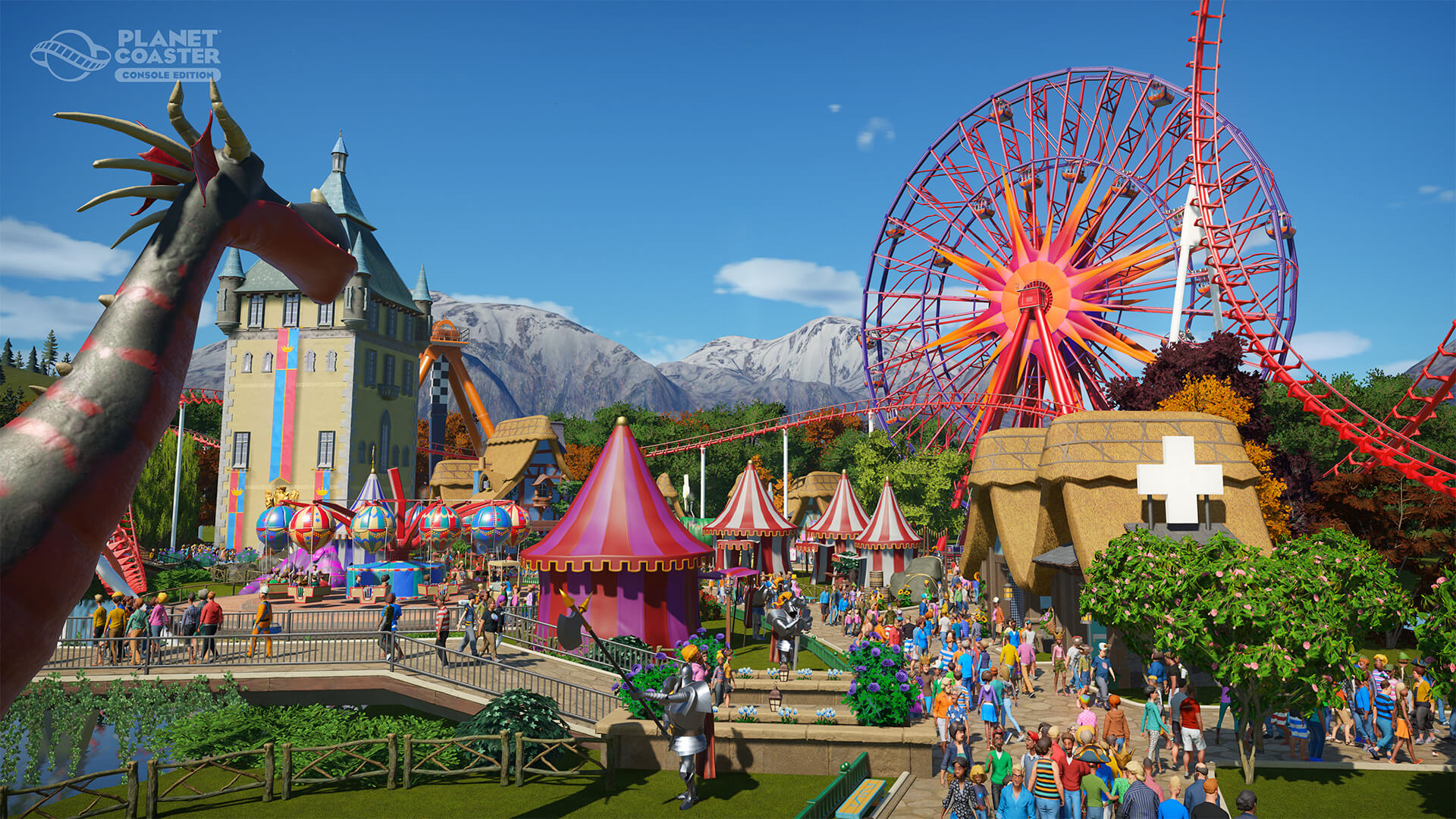 Every now and then a piece of entertainment surprises you, like going into a B grade movie with low expectations and being utterly impressed with the visuals and story. That's how I feel about Planet Coaster Console Edition.
Management simulation themed games are not generally my first choice for gaming but I found myself eager to get back into the world of theme parks as soon as I could with this title.
The clever cartoon-style animation helps you to navigate the opening tutorials really well and then when you get to a point where you know the game sufficiently it gives you more challenging scenarios delivering constant personal goal rewards.
This game is designed for multiple skill levels giving you options to use existing blueprints or challenge yourself by developing and building yourself in order to make the park as entertaining for the guests who come spending their hard-earned money.
This is the console edition of the game and although using the controller in the editor is easy enough, you can tell the game was initially designed for the quickness of a keyboard and mouse combo. It certainly doesn't take away from the game though and it's nice being able to see your creation on a large TV screen from the comfort of your lounge.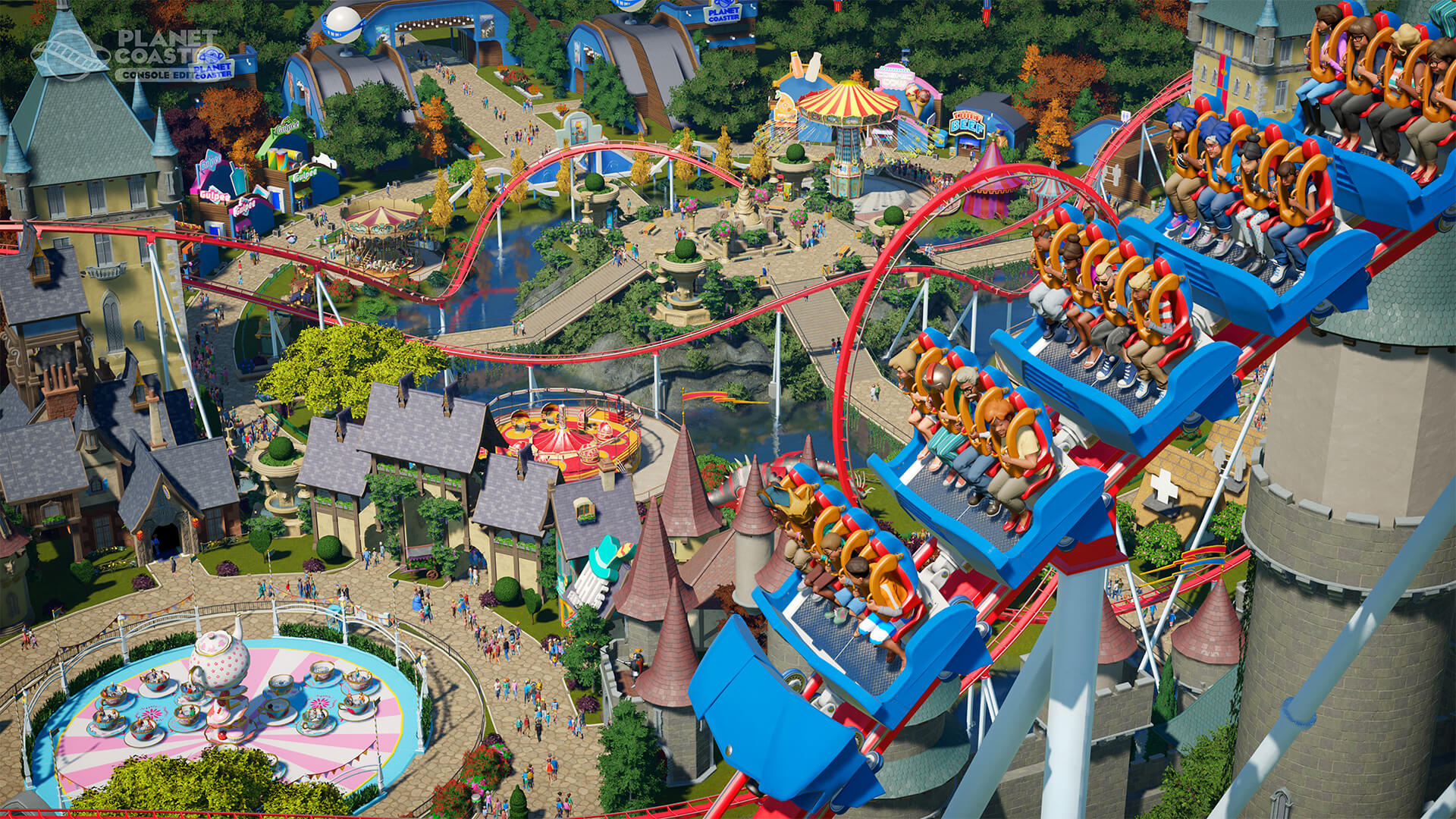 Building a world is the best part. Using themes to create an atmosphere for guests who are waiting in line for a particular ride or giant animatronic creations to set up in and around your ride there doesn't feel like there are many limitations especially when your part starts making money and you can reinvest it back into the attractions.
The smallest adjustments throughout your build process make all the difference with guests that react in real-time, so you really need to be on top of their needs as well as the needs of your staff and provide constant training. I know.. That sounds like you have a real job and that's part of the charm. The way it replicates a real-world working environment and turns it into something that is ridiculous and fun is a wonderful balance.
In the Frontier Workshop, you will see creations and blueprints for user-created scenery and attractions. It is a thriving community of super creative people that have managed to create some wondrous and at times bizarre downloads, but it really does display the limitless potential in the game.
Planet Coaster - Console Edition is available on PlayStation 4, PlayStation 5, Xbox One, Xbox Series S and Xbox Series X. It was reviewed for the Playstation 5.