The latest learning app from OSMO's "Math Wizard" range lives up to its name by being "Fantastic".
The Math Wizard Fantastic Food Truck is the latest educational tool to work with your iPad and the OSMO dock to help kids learn about geometry by using food to make the journey fun.
The kids and I love to sit down most mornings and watch Sesame Street on ABC kids. I often see real engagement from them when Cookie Monster and Gonger show up in their "Monster Foodies" van to make a delicious and healthy meal for some of the children that have sent in requests. Throughout the segment, you also learn about where the food comes from.
Article continues after this ad
Advertisement
So when I saw that this new app was available through OSMO it seemed like a great idea to add to their love of the food truck on that show with a different food truck that is also a great learning tool.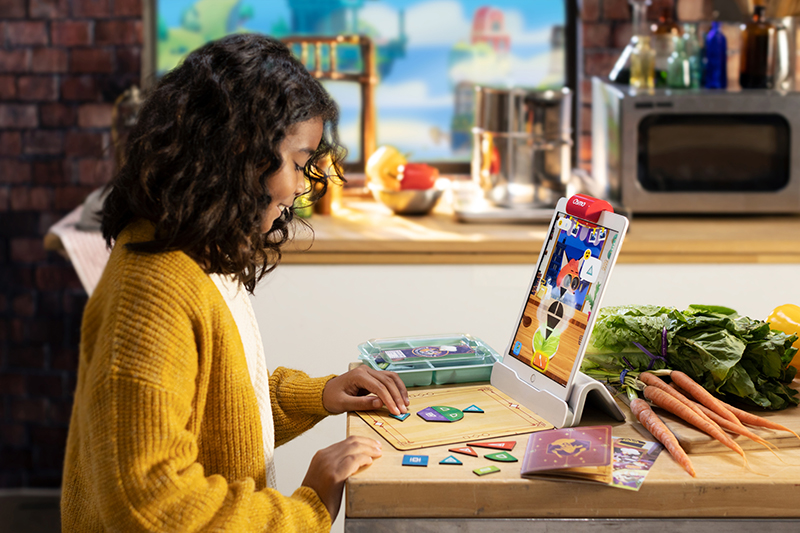 In "Fantastic Food Truck" players become chefs who need to help Chef Betty and her assistant Reina to start a food truck business. From here you customise dishes using the available kitchen appliances. During play, new customers appear with different requests. So it's up to the kids to complete the orders while at the same time learning how to recognise shapes and even draw them. The kids don't even realise they are learning, it's just a super fun game.
Your child will learn to compose 2D shapes, identify the properties of 2D shapes, partition shapes into equal shares and develop spatial reasoning.
Included in the box is a playmat, the food truck manual, 34 geometric shapes and of course instructions on how to load the app onto your device to get into play. The box does not include the Osmo base (sold separately) or tablet.
The way it works is pretty amazing. Once the tablet is locked into the Osmo base and you have your mat placed directly in front of it. You play the app and it comes to life-giving instruction and interacting with the changes that the children as they put shapes on the play mat. It's this type of interactive play experience that really helps young minds engage with the device in a positive screen time experience.
Article continues after this ad
Advertisement
The STEM product is intended for kids aged 6-8 years (grades 1 & 2), but I found my much younger kids also enjoyed it as I played along with them. The story is very bright, colourful and engaging. Although they needed some assistance I found it to be a fun family game time where we all laughed and had a great time.
It's important to note that we didn't just jump in at this level and start playing Fantastic Food Truck. The kids had had previous experience learning the way the product functioned with apps closer to their age group. Starting with the pre-school kit worked well for us, plus it comes with the base that you'll need to play future titles.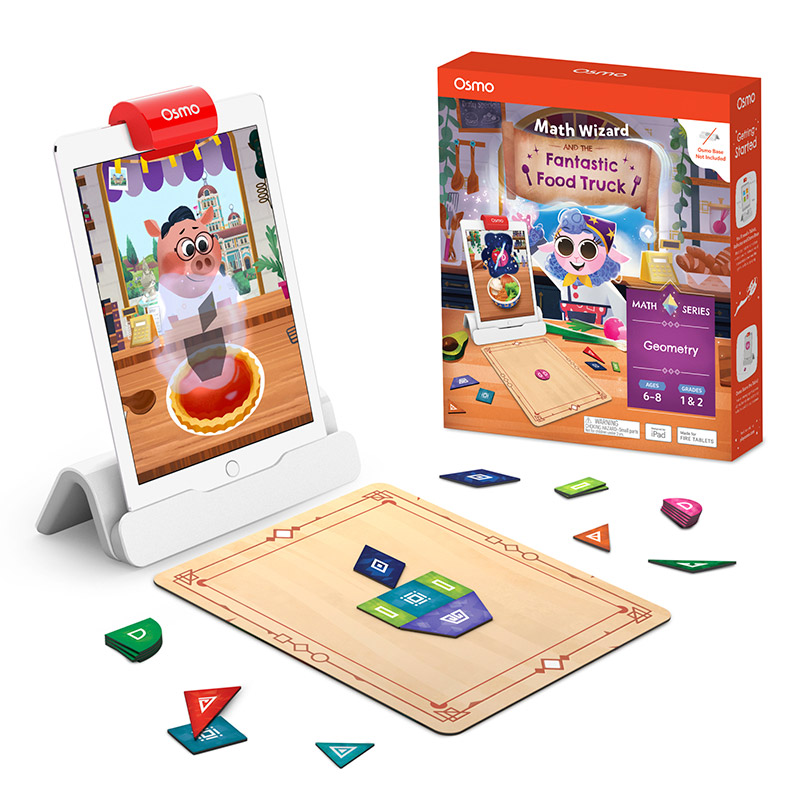 There are plenty of other products in the Maths Wizard range that focus on Addition and Subtraction, Measurements, Multiplication and Mathematical Thinking. Each of these is at that 6-8 age group.
Math Wizard Fantastic Food Truck is the type of really fun and engaging product we've come to expect from an award-winning brand like OSMO. The characters are fun, friendly and very well animated. It's a great way to let your kids get some positive screen time as a STEAM learning experience even if the kids are a bit younger. But I also recommend starting them off on either the Preschool or Genius kits.
Article continues after this ad
Advertisement