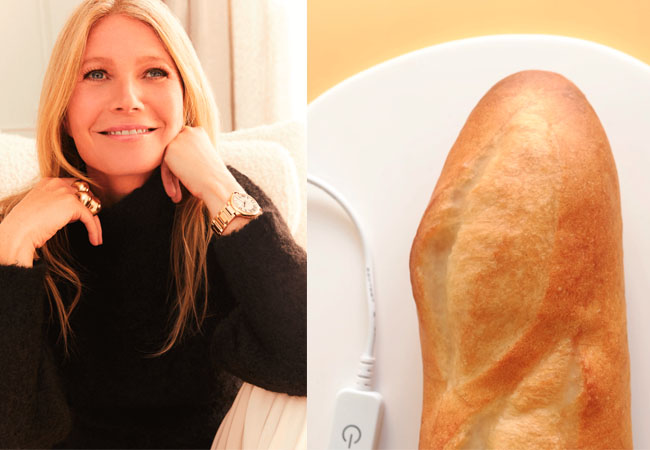 Gwyneth Paltrow has done it again with another very weird but very on point for 2020 product on her goop website.
It's a lamp made out of bread.
What better product sums up 2020 given covid has turned most of us into rabid fans of all things home decor and carbohydrates?
The perfect combination gift right? We can't tell if it's brilliant or simply mocking us all, especially given the nearly $300 price tag in Aussie dollars.
The Batard Bread Lamp is handcrafted in Japan and is not only shaped like a baguette but is made out of real ingredients!
The product listing on the goop website says it's made of bread flour, cake flour, salt, yeast and of course the all-important LED lights, power cord and dimmer switch.
In case you're wondering if using the lamp will attract an ant infestation, the item description puts your mind to rest: "don't worry, it's thoroughly coated in resin to prevent any pests from getting at it".
Which also means there's no risk of you accidentally eating it during a midnight case of the munchies.
It's not the first strange product on Gwyneth's website. She has released candles with questionable - and very personal - scents relating to her body parts and activities between the sheets too. We'll leave it at that.
Image: Goop website