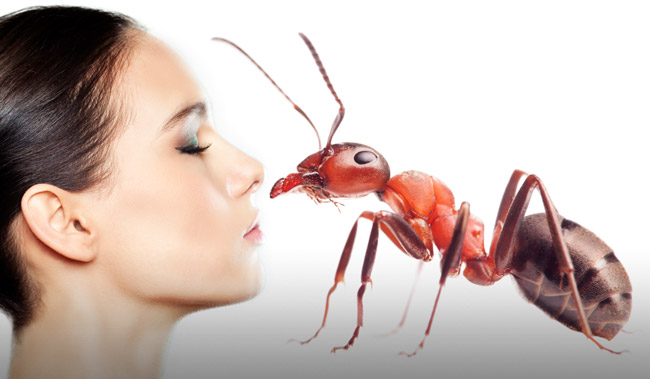 I had no idea that not everyone could smell dead ants.
So this is a public service announcement to those that can't smell dead ants.
Dead Ants Smell Really Really Bad!
I'm trying to wrack my brain to explain the scent but it is such a pungent strong odour, there's nothing that comes to mind to describe it.
After delving into my research lab (Google), I quickly discovered that being able to smell ants is a genetic quirk that only a minority are capable of doing.
Why would you curse me with these genes mum?
What evolutionary advantage do I have being able to whiff that awful stench?
Googling a little more revealed that the smell is similar to that of ant poison and the pungent compound is that of Formic Acid.
It's a defensive mechanism that ants spray from their anal glands (butts).
So if an ant could pass gas, this would be it.
And now I am left thinking why am I cursed to be a small minority that can smell ant butts.