Youtuber Mark Rober is back at it again this year, in a Christmas time tradition that started in 2018, when he invented a glitter bomb to get revenge on package thieves.
With his first two videos of the series going viral, racking up over 139 million views in total so far, he's used his engineering skills to go 'full Home Alone' once again, creating an impressive 3rd generation 'Glitter Bomb.'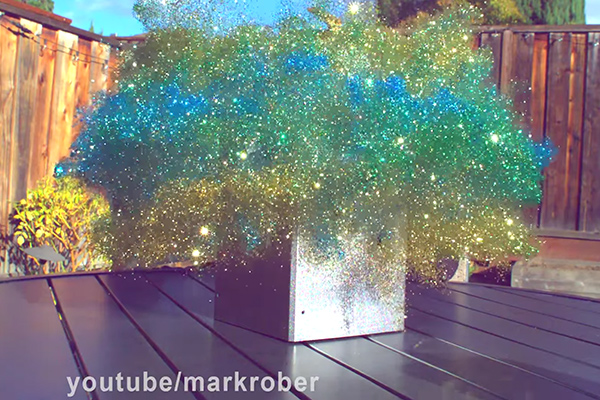 Image: (Mark Rober / Youtube)
Rober explains over 2 million packages in America get stolen each year, and mostly in December, so he wanted to teach these 'Porch Pirates' a lesson.
According to research conducted by finder, Australians have lost $468 million to parcel theft in the last year which is equivalent to 2.7 million people nationally.
In this year's box, several upgrades were made from the previous versions including new handles with extra sticky glue and two protruding rods that stopped the thieves from putting the lid back on.
The battery-powered box has its own custom charging doormat which keeps the battery fully charged as it awaits to be stolen. Inside it includes 4 phones with cameras and GPS tracking and 4 canisters of fart spray with real essence of skunk.
Of course, the main part of the bomb is the spinny cup full of glitter which is powered by a motor. The bomb sequence is initiated when the box is opened, releasing the glitter and fart spray with sound triggers and red and blue LED's to simulate a police pursuit.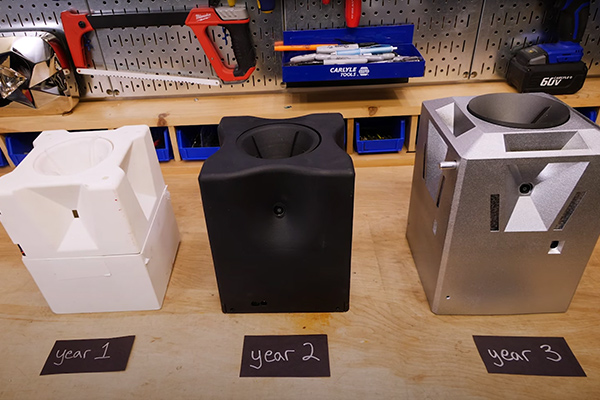 Image: (Mark Rober / Youtube)
Watch the hilarious reactions of the porch pirates as they get covered in glitter and regret their decisions!
Petty or not? Rober thinks not. As well as the thief reactions, he also shows the positive side of the experiment with a majority of people who found the parcel being honest.
Haven't seen the first two installments of Glitter Bomb vs Porch Pirates?
Watch them below: