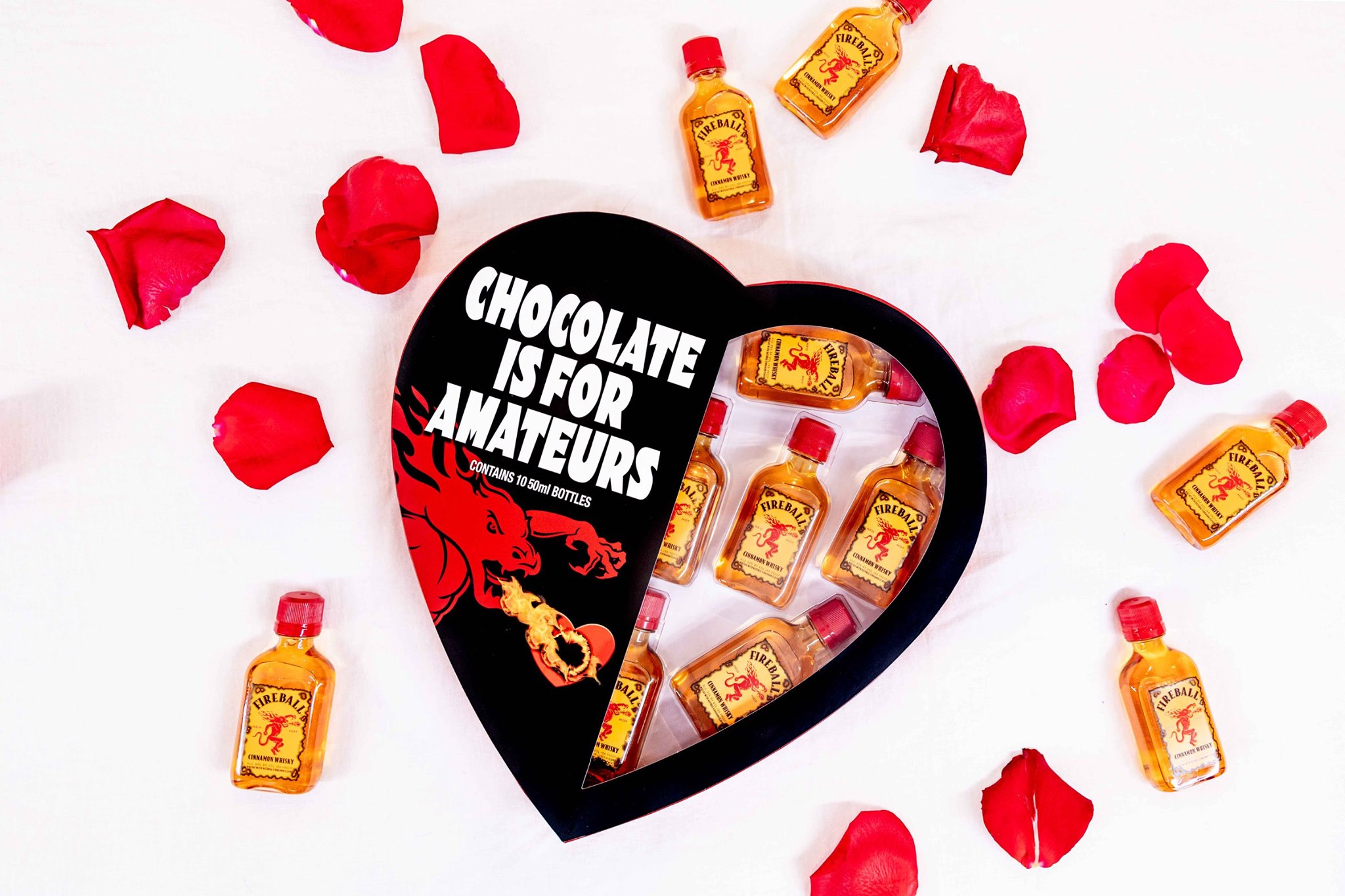 Win Over Your Loved One's Heart This Valentine's Day With Fireball Whisky (@FireballWhiskyAustralia Facebook)
It's LOVE month and we all know what that means, we need to think of a Valentine's Day gift…and pronto!
If you are anything like us you have probably brought numerous bunches of flowers, boxes of chocolates, heart-shaped cookies and plush teddy bears over the years.
But, this year we have found you something different to surprise that special person with...
Introducing the Heart-Shaped box full of Fireball Whisky shots.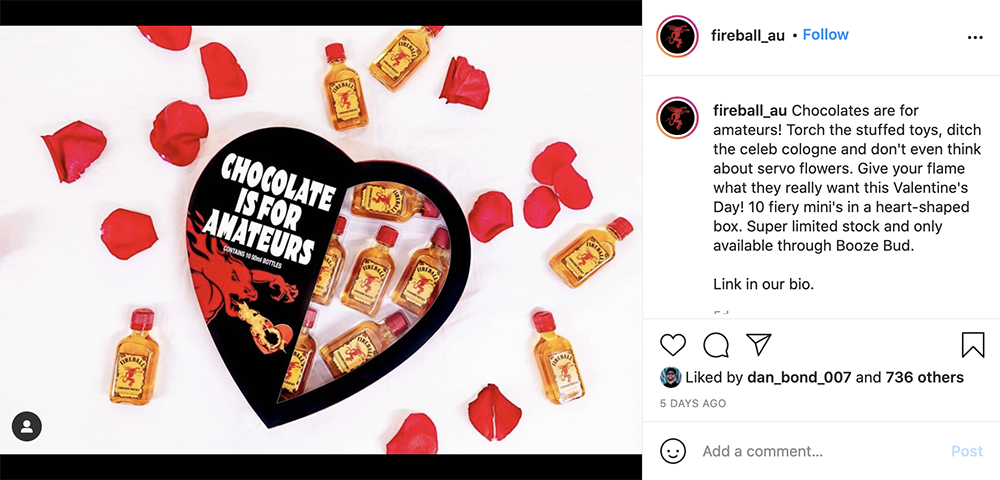 This one is sure to be a crowd favourite among all the Fireball lovers out there. The limited-edition 'Chocolate Is For Amateurs' gift box is filled with ten 50mL bottles of Fireball Cinnamon Whisky.
Best of all Fireball are even giving 100 lucky people the chance to win one of their Valentine's Day gift boxes. All you have to do is head over to @fireball_au Instagram page find the post below and read the details.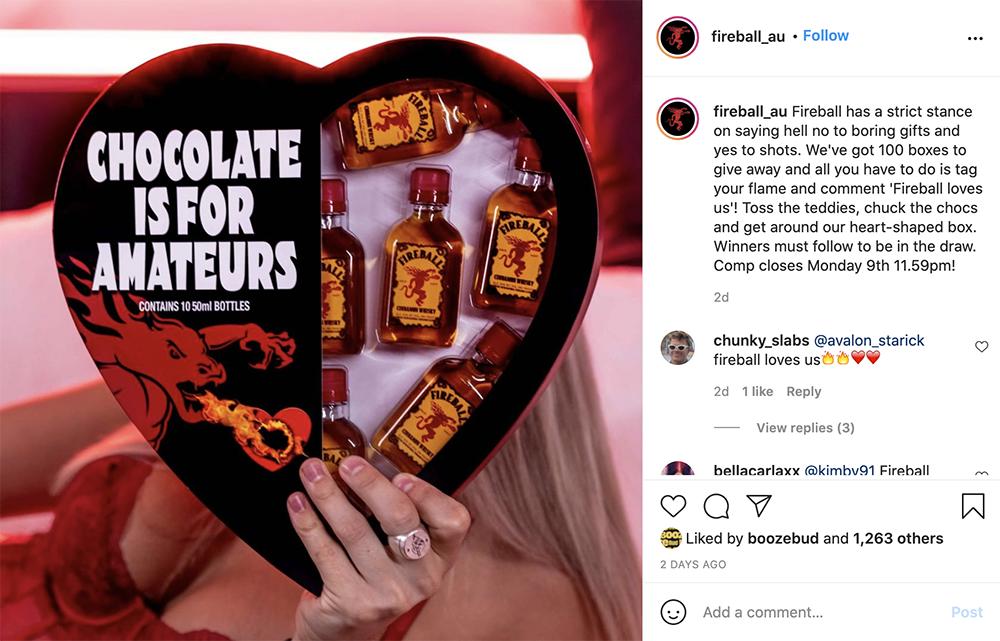 And if you miss out on winning a free box don't worry there are boxes available online through BoozeBud for $44.99.
Image Credit @fireball_au Instagram