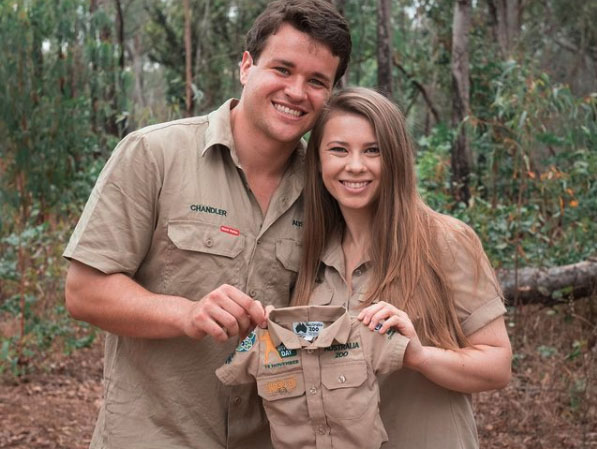 It feels like we've been awaiting the arrival of Bindi and Chandler's baby for years, but finally the time is close!
Their little Wildlife Warrior is due this month. We haven't been told a specific date.
New Idea reports that "Bindi is finding her third trimester very hard". But it seems she's got plenty of love and support around her.
She just shared a super sweet post on Instagram about husband Chandler, saying: "Every day I'm thankful for this extraordinary man that I get to call my husband… I love you with all my heart. You're the light of my life."
Chandler, meanwhile, posted a photo likening his growing baby girl to the weight of 6 blue tongue lizards in keeping with their trend of using animals to describe her growing baby bump's progress. How cute is the lizard!?
And just last week Bindi paid tribute to her dad and grandmother who share a birthday, who she'll be thinking of when baby comes.
Photo: Instagram/Bindi Irwin