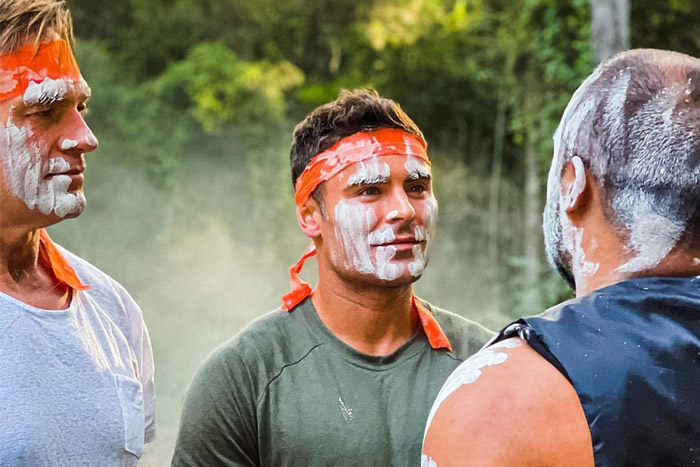 Expected to premiere in 2022, the second season of 'Down To Earth With Zac Efron' has started production in Australia.
The Netflix series follows Zac Efron as he travels around the world with wellness expert Darin Olien, in search of healthy, sustainable ways to live.
The first season of the web documentary series was released in July 2020 and followed the duo travelling around the world looking for a new perspective on the consumption of food, water, and energy.
Across 8 episodes in Season 1, Efron and Olien travelled to different locations from Iceland, France, Costa Rica, Sardinia, Lima, Puerto Rico, London and Iquitos meeting top eco-innovators.
In a post shared on social media, Efron posted some stills from his Australian adventure with the caption "Here we go- Down to Earth season 2! Netflix Darin Olien."
The two photos show the pair in orange headbands with white facepaint as they attend a traditional Aboriginal ceremony. The 33-year-old American actor will presumably trek around Australia although no further details about the second season have been revealed.
The High School Musical and The Greatest Showman actor has called Australia home since last year, relocating from LA and meeting his Australian girlfriend Vanessa Valladares in Byron Bay. His latest Australian production was for a Stan original film, titled 'Gold'. The official film, coming soon has the description:
"When two drifters travelling through the outback stumble across the biggest gold nugget ever found, the dream of immense wealth and greed takes hold. They hatch a plan to protect and excavate their bounty with one man leaving to secure the necessary equipment. The other man remains and must endure the harsh desert climate, preying wolves and intruders, whilst battling the creeping doubt that he has been abandoned to his own fate."
Image Credit: (@zacefron / Instagram)