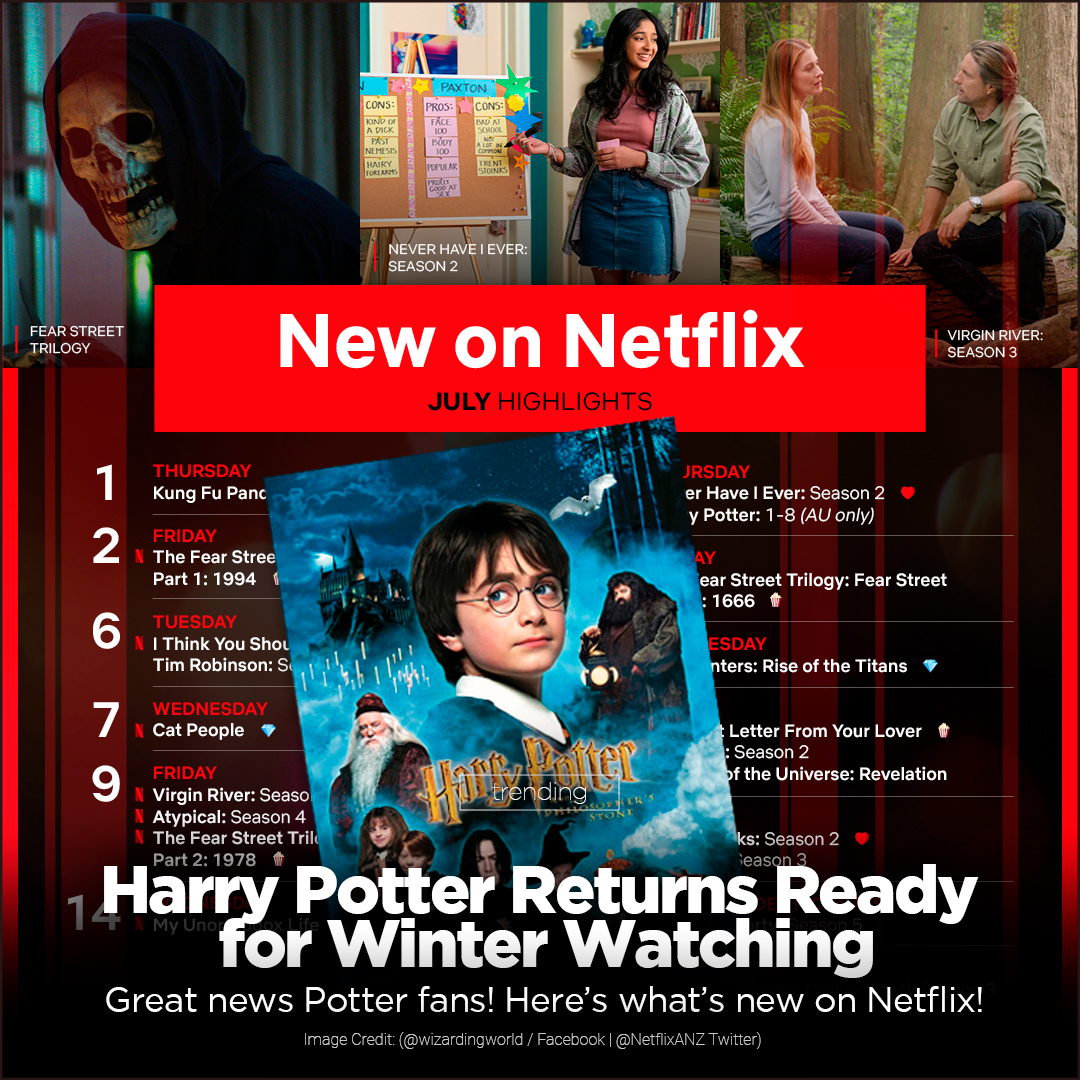 Harry Potter fans… Great news! Netflix is bringing back all eight Harry Potter films, after removing them in January last year.
Those with Netflix accounts were disappointed when the streaming service removed all films starting from the first movie, 'Harry Potter and the Philosopher's Stone' to the last installment, 'Harry Potter and the Deathly Hallows – Part 2.' Netflix revealed they were removed due to licensing issues.
netflix really need to have the whole Harry Potter series real soon 🪄

— n. (@mdn4bil) June 18, 2021
Another Sunday wishing Harry Potter was on Netflix

— Emily (@emilygrimes___) June 20, 2021
Me still waiting for Harry Potter to be added to Netflix. pic.twitter.com/wAb2qKOOP8

— Emma Louise Delaney 🧙🏻‍♀️ (@Emma_LouiseMSD) June 24, 2021
Netflix revealed the films will return in their 'New on Netflix in July' announcement, with the movies due to come back on Thursday the 15th of July. "It's time to rug up, stay in, and put on your new favourite show or movie," they said.
It's time to rug up, stay in, and put on your new favourite show or movie. Here's what's coming to Netflix in July... pic.twitter.com/wcwmY2JlVB

— Netflix ANZ (@NetflixANZ) June 23, 2021
Other highlights include Kung Fu Panda 3 coming on the 1st of July, as well as The Fear Street Trilogy, Never Have I Ever, and Rick and Morty Season 5.
They also announced a new strange dating show called Sexy Beasts premiering on July 26 and the third season of Sex Education will premiere on September 17!
Welcome to the strangest blind date ever — #SexyBeasts, where real-life singles sport beastly prosthetics to put true chemistry to the test.

Premiering July 26 🐼 pic.twitter.com/G0iDXztJOX

— Netflix ANZ (@NetflixANZ) June 24, 2021
A new year, a new Otis, a new ~ official ~ relationship between Eric and Adam, and a new headteacher. #SexEducation season 3 is ready to rumble and premieres September 17 — here's your first look. pic.twitter.com/BOGdAIa7zL

— Netflix ANZ (@NetflixANZ) June 24, 2021
Image Credits: (@wizardingworld / Facebook | @NetflixANZ Twitter)