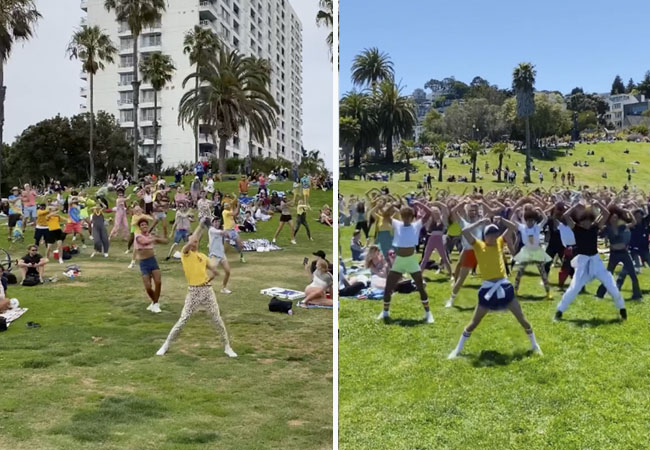 A series of flashmobs in California is bringing a feel-good smile to the internet as dancers celebrate being able to be together again after so many covid restrictions.
The first flashmob group danced to the hit song Around the World (La La La La La) by A Touch of Class during a concert in a Santa Monica park.
It was organised by Bob's Dance Shop, who posted the video to their Instagram and has since gone viral after being shared on Twitter.
"It's been almost 2 years since we've been able to flash the public like this. It brings so much pure joy to us and everyone participating in the dance and we are lucky to be able to share that joy with the public," Bob's Dance Shop wrote in their post.
They followed this up with a performance in San Francisco dancing to Call on Me by Eric Prydz.
"The law of life says "movement activates movement" so we're out here moving and grooving, making waves and sending them "around the world," they wrote in the video post.
They're heading to Los Angeles next and hopefully more after that so we can keep on dancing with them!
Image: Instagram/BobsDanceShop