Summer just got a whole lot more fun with Tube Runner, a motorized pool tube that let's you steer with a joystick.
Pool Candy, the masterminds behind the motorized inflatable lounger, are now selling motorized tubes and describe the products as a way of "revolutionizing the way you play in the pool."
"Tube Runner is a motorized pool tube that features a 3-Blade Propeller that will move you effortlessly through the water," the website listing explains. "Great to cruise around any pool or lake! Complete freedom of movement with 360 degrees of control that allows you to move forward, reverse or even to spin in a circle all at the touch of a button!".
The tube features a 66-watt motor that activates at the touch of a button, enabling riders to spin and turn in every direction and we honestly couldn't think of a better way to waste away those upcoming summer days in the pool, lake, river or beach!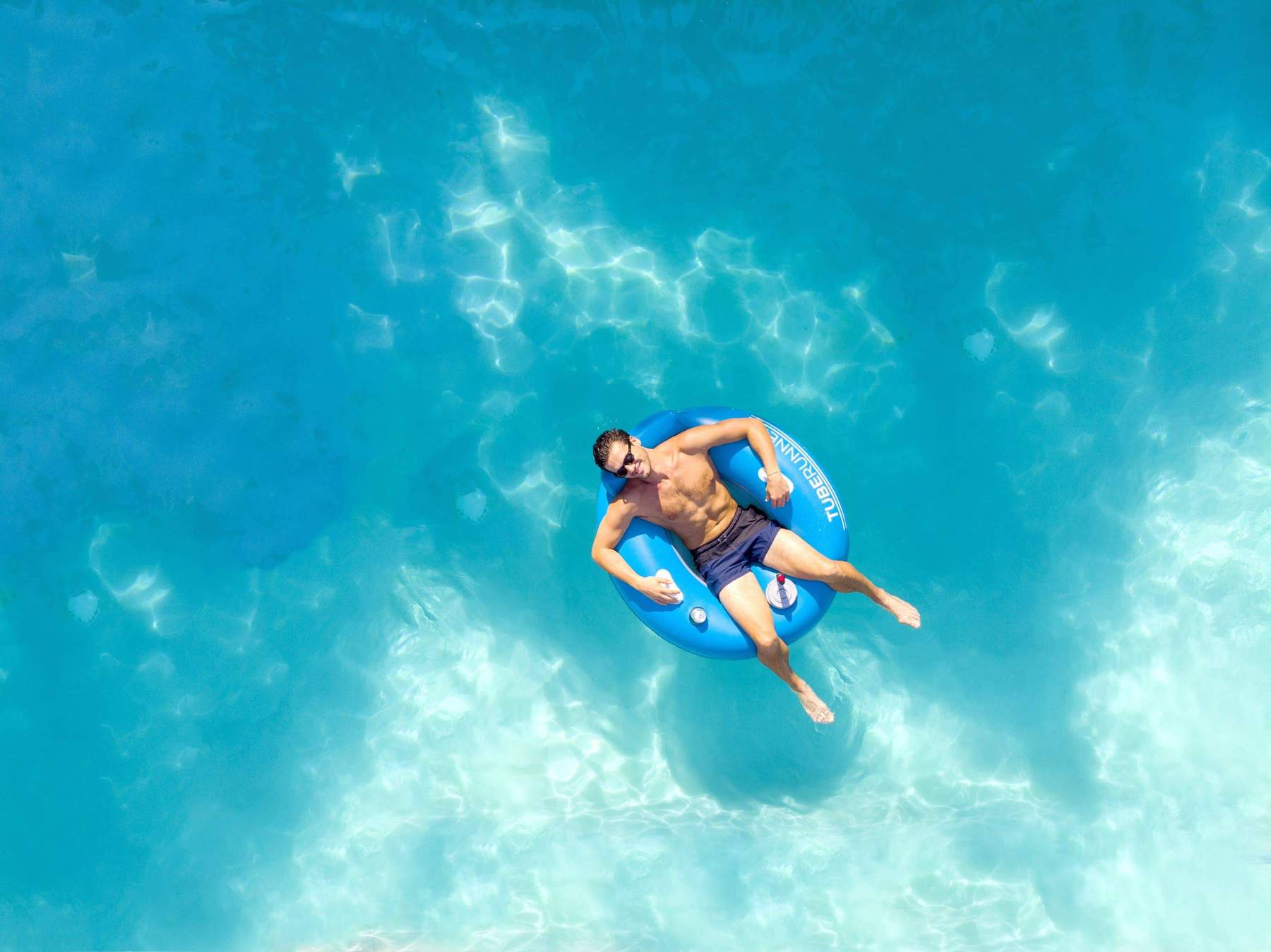 Looks like we're not the only ones excited to get our hands on them either...
may or may not be purchasing motorized pool tubes for @HanshawJasmine and I's river trip next weekend 😬🤫

— レ乇メ (@_lil_lex__) July 18, 2020
Motorized pool tubes!!!! For those of us who can't relax and wanna RACE

— linlin (@linnicki_) July 20, 2020
Image Credit: Pool Candy