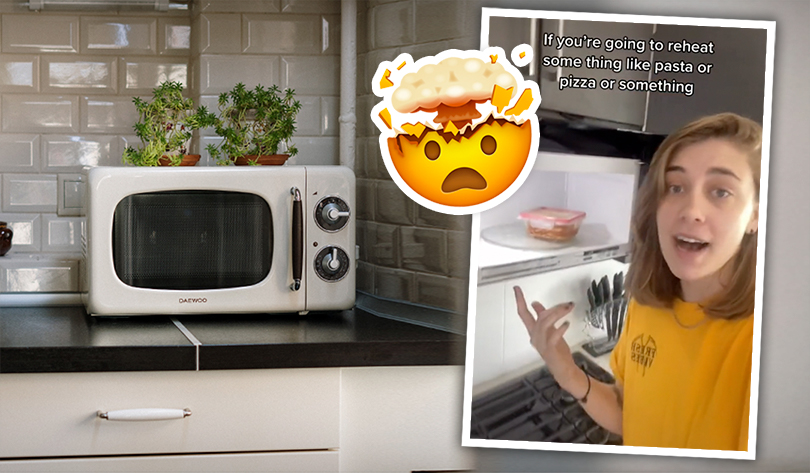 A life-changing microwave hack has gone viral and it looks like we've been heating up food wrong this whole time.
For centuries - okay, maybe decades - we've been heating food and beverages with the humble microwave. Unfortunately, often when you throw your leftovers in for 2 minutes, they'll come out piping hot on the outside, but dead cold on the inside.
One TikTok user has come to save the day on this issue, with a hack that will ensure your food will always heat evenly from here on in.
Isabella Avila (aka @onlyjayus) posted the short video to TikTok with the caption, "Microwave Hacks".
"You know when you reheat food in the microwave and some parts of it are hot enough to burn your mouth but the other part of it is frozen?" Isabella asks.
"Well that happens because you shouldn't actually have your food in the middle of the plate, it should be on the edge so it can actually rotate around and cook evenly."
It's that simple. Just pop your food on the edge of the glass plate for perfect reheating!
Image Credit: cottonbro / Pexels