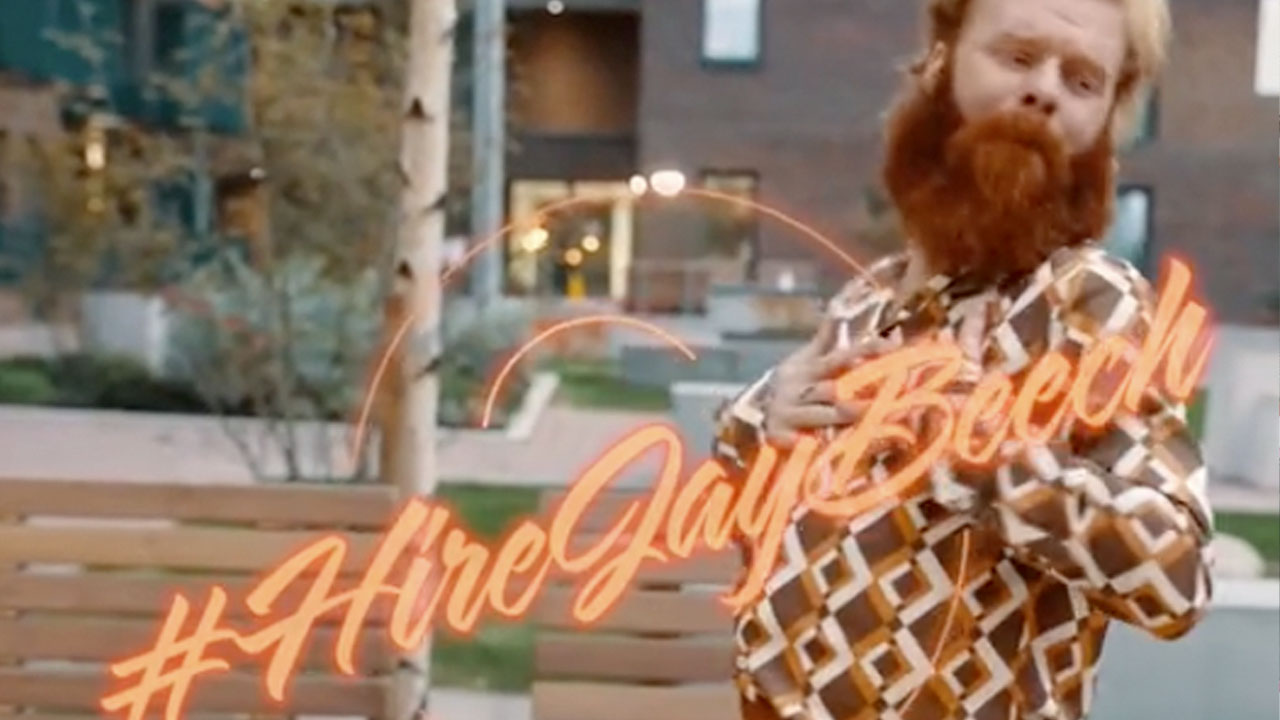 Searching for a job can be a lengthy process, and it's not always easy to stand out from the crowd. So TikTok user Jay Beech decided to do a fun 'hire me' campaign to promote himself.
He's in marketing, so made a video that sells his skills and creative talents as he dances to Gloria Gaynor's "I Will Survive".
He's swapped out the classic lyrics with his own story that explains he's been made redundant twice this year, but knows he won't let his bad luck make him crumble. No... he will survive!
You can hear it already, can't you?!
It's impossible not to feel the fire he says he has for marketing as he dances around in his 70s outfit singing lines like:
And so I'm back / Back to LinkedIn / To tell you I'm open for work / My inbox please come and jump in
And:
Come on now go / Drop me a call / Let's turn this around / Invite me to your Christmas ball
"I want to start my own company just to hire you," wrote one commenter, while another said his video "looks like a legit advert for LinkedIn" and tagged the job search platform, with a ton of other commenters also tagging LinkedIn.
And it seems it's done the trick!
Maybe for LinkedIn, he's not saying... But in a follow-up video, he thanked his fans for their overwhelming support and love and says his phone has been going off non-stop.
"I've had so many interviews my brain is totally fried," he said in his update. "I honestly cannot thank you guys enough because you guys are amazing."
If you think his dancing was just for the job hunt, think again. His whole TikTok is one big stream of dancing and this isn't his first video campaign to get hired, a fact he cheekily references in another video:
Image: TikTok/jaybeech