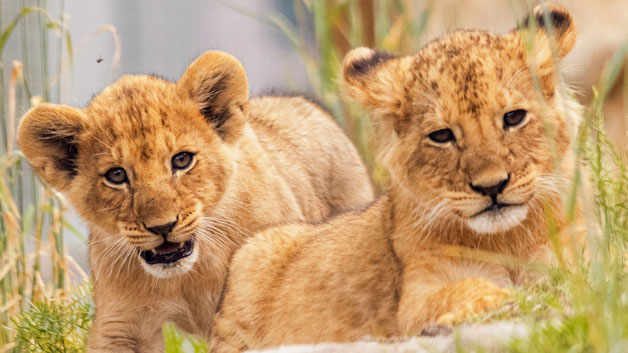 Five beautiful Lion cubs have made their public debut at Taronga Zoo in Sydney after being born on the 12th of August, 2021. The five cubs who are currently 12 weeks old, weigh around 11-13kg each and were born to experienced mum Maya and father Ato who is a first-time dad.
The names of the cubs are Khari, Malika, Zuri and Ayanna with the one male cub Khari named by the public which means 'like a king' in Swahili and the other male cub named Luzuko which is of South African origin meaning 'glory' was chosen by Taronga's carnivore keepers.
The three female cubs have Swahili names, Malika meaning 'like a queen', Zura meaning 'beautiful', and Ayanna meaning 'beautiful flower' in recognition of their native homeland.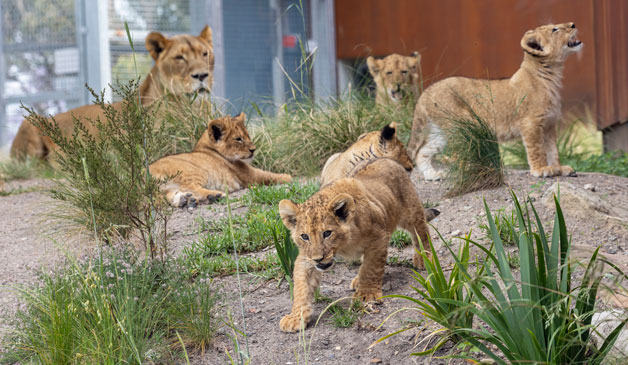 Carnivore Unit Supervisor Louise Ginman said about the growing cubs:
"It's been such an honour to watch these five precious Lion cubs as they develop their own unique personalities. It has been over 18 years since we've heard the pitter-patter of Lion cub paws at Taronga Zoo and it the first time ever we have had a full pride in the new African Savannah."
"The cubs have changed so much over the course of their little lives. Our guests are going to be in for a real treat every time they come to visit and see the cubs – with so many milestones on the horizon, no two visits will be the same."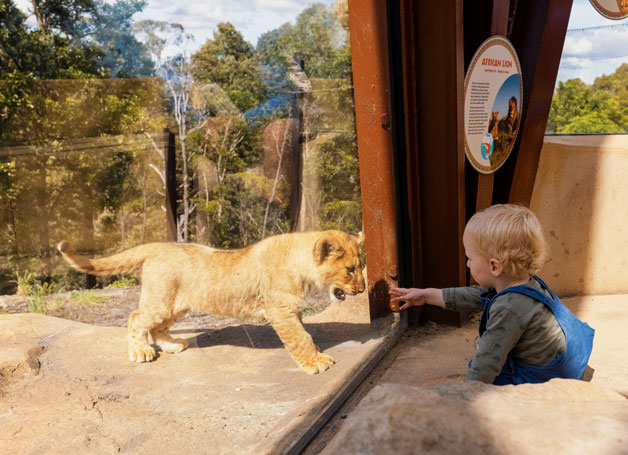 The cubs will have access to their exhibit for certain times of the day depending on their rest times/family bonding times. They will spend more time in their holding yard before they move into their main exhibit so they can build their confidence and learn 'important lion behaviours' such as climbing and foraging.
The public have been able to watch the cubs via Taronga TV's cub cam in which CEO Cam Kerr AO says:
"Cub Cam was such an incredible initiative and gave our community a sneak peek into the lives of the cubs from the very beginning and importantly, an opportunity to support lions in the wild.
"Now that Sydney has reopened, we're so excited to welcome back our guests and Zoo Friends to meet these new arrivals and to connect with wildlife. As Sydney's only not-for-profit zoo, every time you visit, you support us to deliver vital conservation work both here in Australia and around the globe."
The lions are a part of the 'African Savannah', an experience at the Taronga Zoo in Sydney. The Taronga Conservation Society of Australia is an important part of regional breeding programs which help support the lion populations. With lions sadly extinct in 27 African counties, the cubs are a welcome addition to the lion population and with only 20,000 African Lions remaining in the wild, every cub counts.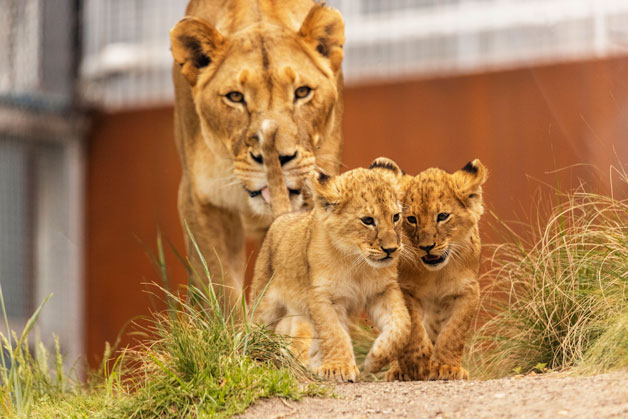 Mother Maya has been an incredible contributor to the breeding program. The gestation period for African lions is 110 days and Taronga's keepers have been following the same natural process with the cubs getting used to their father Ato with daily introductions.
Although it's not guaranteed the cubs will be out and active, they will have access to their exhibit from 10am to 2pm with their mother Maya and from 2pm onwards with their dad Ato. You can visit them at Taronga Zoo Sydney's African Savannah exhibit.
Image Credits: Suppled by Taronga Conservation Society Australia