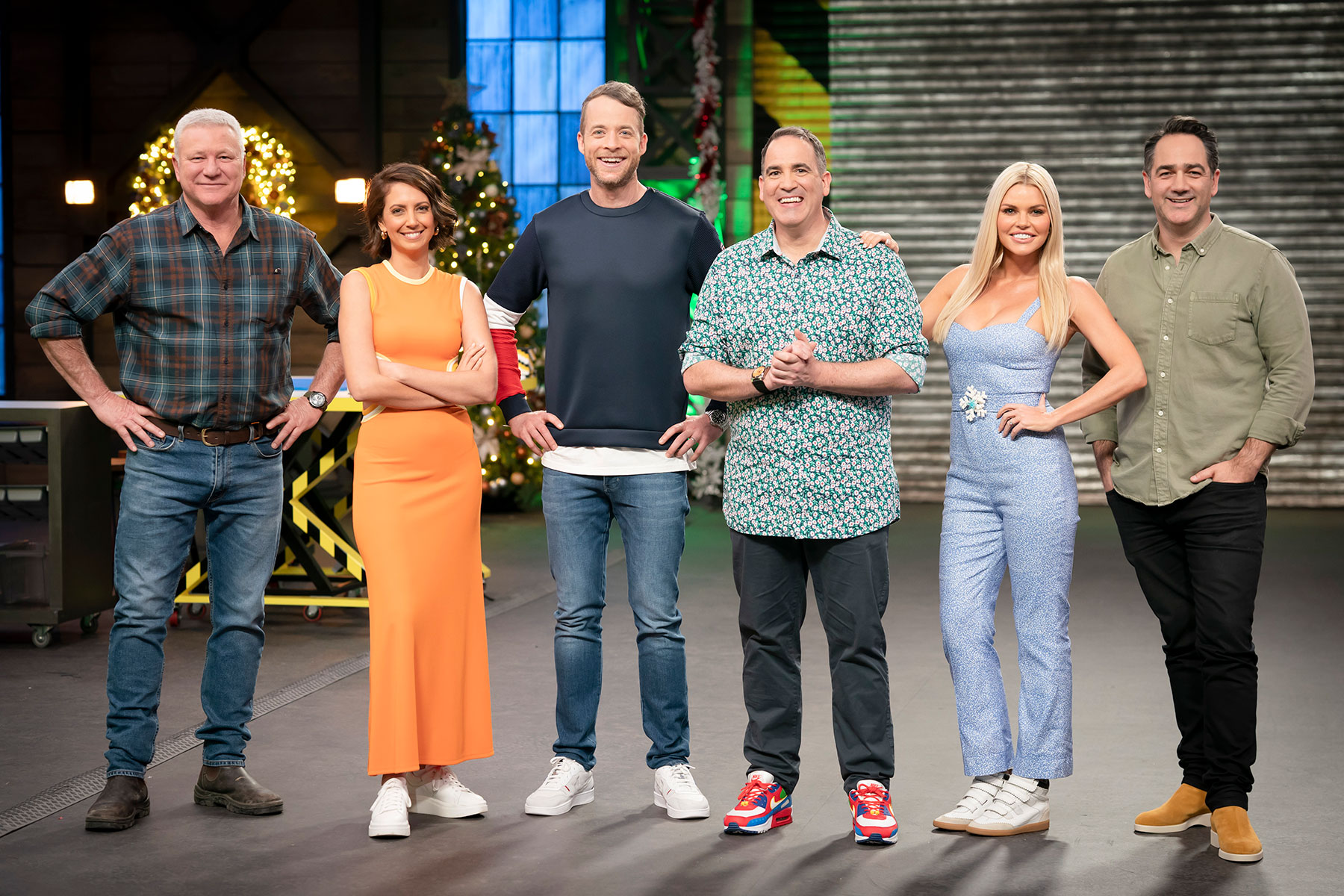 LEGO® Masters Australia returns for two magical Bricksmas Specials on Sunday, November 21 and Sunday, November 28 at 7.00 pm on Channel 9 and 9Now.

The show that has delivered some really wholesome and fun entertainment are doing their "Celebrity" version and we can't wait to see what these four famous Aussies can do when they are teamed up with some of the greatest LEGO® builders from past seasons of the show.
These teams will battle it out over two episodes in the quest to be crowned LEGO® Masters Bricksmas winners. (love the name)

Hamish Blake is back and joined by the master "Legosmith" himself Ryan "Brickman" McNaught who will ultimately judge the teams Christmas themed creations.

Stepping foot into the LEGO® Masters world for the first time are celebrities Scott Cam, Sophie Monk, Brooke Boney and Michael "Wippa" Wipfli, who will put their building skills to the test.

The celebrities will be joined by returning contestants Michael (Season 3), Stani (Season 2), Jay (Season 2), and one half of the LEGO® Masters first-ever winning team, Henry (Season 1).
Once competing as teammates on Season 2 of LEGO® Masters, Stani and Jay will now go head to head.
For the first time in LEGO® Masters Australia history, Brickman will be putting his world-renowned skills on show, assisting each team with their Christmas builds.

One thing is for sure with less than six weeks until Christmas having a LEGO® Masters special in the lead up is going to make some LEGO® fans very merry.
(Images thanks to Channel 9)