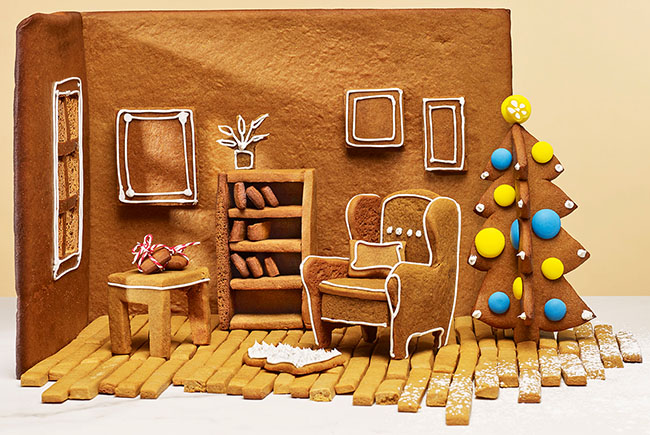 If you make a gingerbread house each year for Christmas, get excited!
Because now you can bake and build edible IKEA furniture to put inside it and turn it into a proper home!
The furniture giant has just released 6 free cookie stencil designs that you can use to make mini gingerbread versions of its iconic furniture pieces.
The Gingerbread Höme range includes the BILLY bookcase, the STRANDMON chair and the MALM bed frame.

And yes, assembly is still required, but you don't need an Allen key and you can eat any mistakes or at least put a creative spin on how they end up looking.
Maybe they'll turn out better than your attempts to put the real furniture together...
Each design in the Gingerbread Höme range comes with easy-to-follow instructions – just print, cut out the templates, trace around them, bake, assemble, and decorate.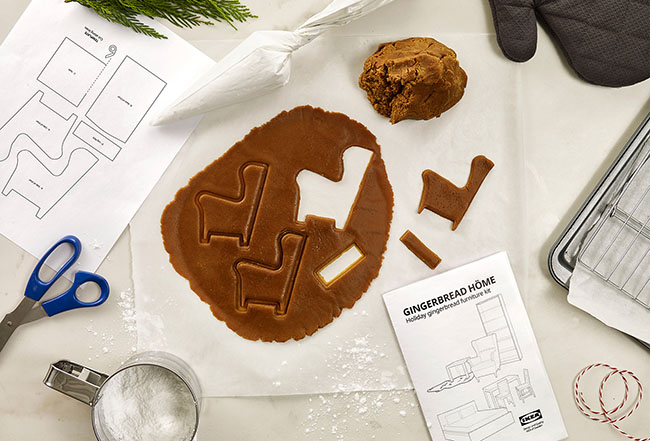 You can download the stencils and instructions on the IKEA website here.
If you've got a store nearby, you can head in and grab their gingerbread dough and baking glue as well! And some of those meatballs... they're always amazing.
And finally, make sure you create a gingerbread man to go inside! He'll be living the dream!
Images: IKEA/supplied